On September 12, Lotus applied for market authorization from a Chinese regulator for its Emeya hyper-GT sedan. The application was published today by MIIT, revealing new pictures of Emeya, dimensions, and other specs.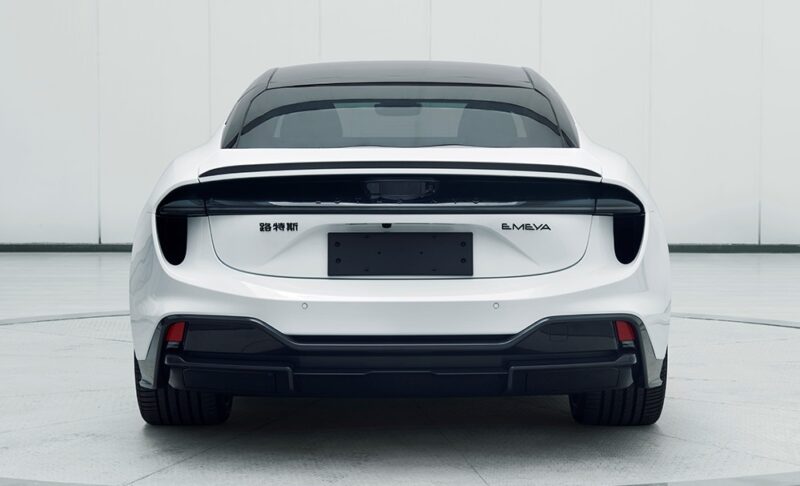 In China, every car must be approved by the local regulator before hitting the market. The Ministry of Industry and Information Technology (MIIT) publishes the list of all vehicles that applied each month. Automakers are not very happy about it as it reveals many secrets they kept for later release. But we don't mind.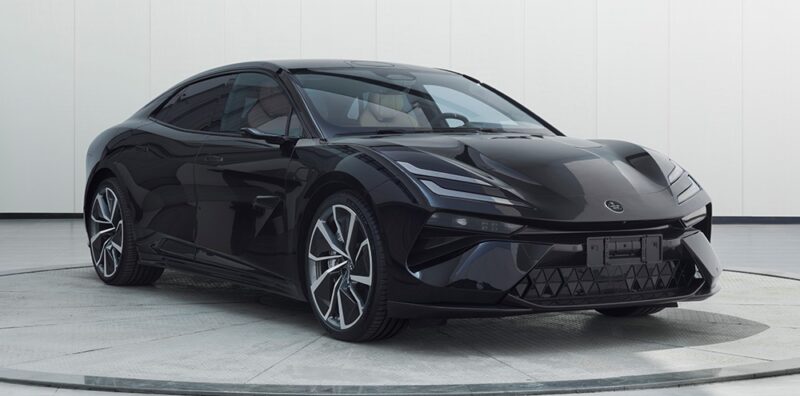 The new sedan is Lotus' only second mass-produced EV after the Eletre SUV launched in October last year. Emeya is a large 4-door 5-seater with dimensions (L/W/H) 5139/2005/1464 (1467) mm, respectively, and the wheelbase is 3069 mm. It sits on the EPA platform, which is basically an enhanced SEA platform from Geely.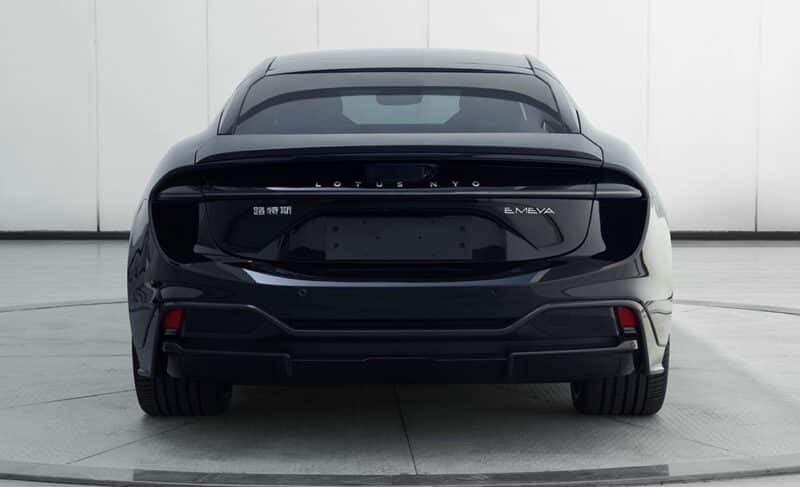 The application revealed Lotus asks for the approval of two versions for the Chinese market. Both are dual motors. The lower trim has twin engines with 225 kW (front and rear), and the top trim has 225 kW front and 450 kW rear motor, with a combined power of 675 kW (905 hp).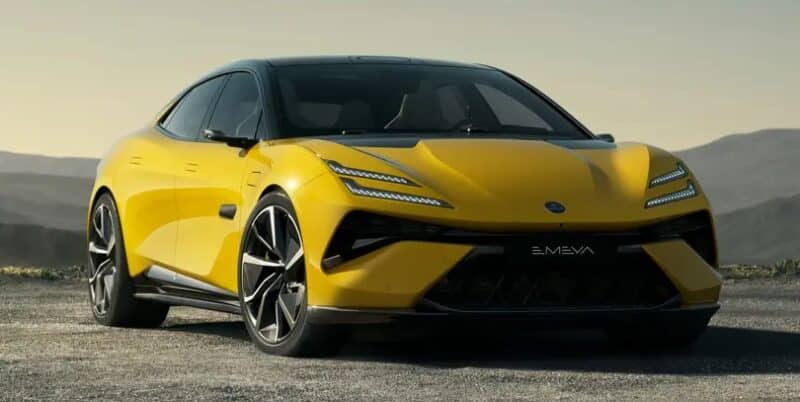 The top speed is 256 km/h, and acceleration 0-100km/h is in 2.78 seconds. Of course, we talk about the higher trim. The wheels are 21″ on default; you can get 22″ optional. Tire specs: front 265/40 R21, rear 305/35 R21.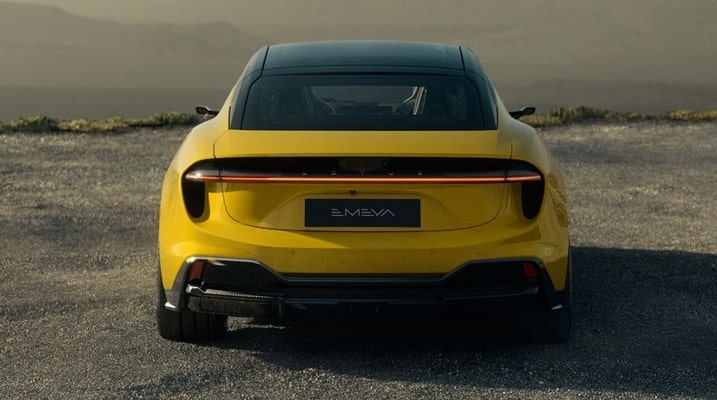 Because 905 horsepower is a lot, the Lotus marketing team wants you to call it a "hyper GT" rather than a sedan because it is a 'different kind of car.' Up to you.
Other features of this sedan are an active grille, retractable door handles, and three Lidar sensors. One of them sits on top of the roof. Two more are located in front of the fenders. Interestingly, the car has an electronic tow with a towing capacity of 1225 kg.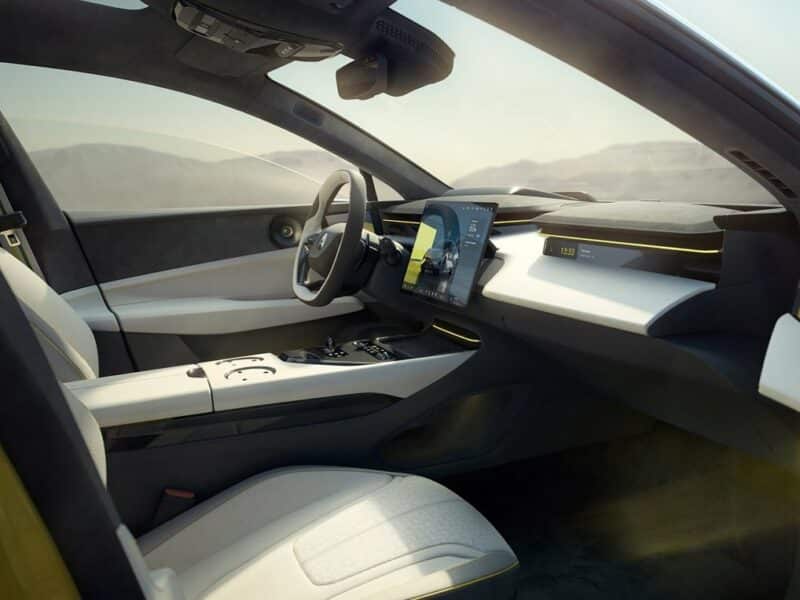 Previously, Lotus disclosed that Emeya is built on 800V architecture and will have a 102 kWh battery from CATL, good for a 600 km range. It can charge 180 km in 5 minutes using a 350 kW supercharger, and 10% to 80% takes 15 minutes.
The MIIT revealed Emeya's curb weight, which is 2,565 kg. That is quite a lot, even more than the large sedan Nio ET7 has (2,379 kg), and Colin Chapman probably wouldn't be pleased about it. However, it is an EV, and a large battery weighs something. That is something MG fans, for example, had to accept when the electric roadster MG Cyberster curb weight was revealed.
Lotus is currently a China-Malaysian company with British heritage, as 51% owns Geely Group, and 49% belongs to Etika Automobile. Production is happening in China, and R&D and design are in China and Europe. Geely Group also owns Volvo, Polestar, Lynk&Co, and EV startup Zeekr.
Geely is currently flexing its tech muscles as Emeya is not their only unveiled hypercar. Last week, they launched a performance version of its Zeekr 001 coupe SUV – Zeekr 001 FR with 1265 horsepower (1247 bhp), which can do 0-100 km/h acceleration faster than Tesla Model S Plaid.
Emeya will be manufactured in Geely's plant in Wuhan. The car is set to start deliveries in 2024, and we expect it to launch in October in China, as vehicles in the MIIT catalog usually hit the market next month. Its predecessor, Eletre, also launched in October. The price is expected to be 800k – 1 million yuan (110k – 137k USD)