I had the exciting chance recently to choose my new car. For those who don't know, I have reviewed a fair few Chinese EVs for the ChinaDriven channel on YouTube and have driven many more. So when the time was right to go car shopping, it was going to be a Chinese EV. (Spoiler, I chose the NIO ET7.)
I had some needs, so I wrote a list, which was pointless because I knew which car fulfilled everything I wanted. The NIO ET7. What exactly was I after? Something fast because I'm still a kid at heart, something large because I have an actual kid and family BUT not an SUV, and due to me saying goodbye to my 20s a few years ago, something comfy and premium for the daily drive to the office. And, of course, it had to be good-looking.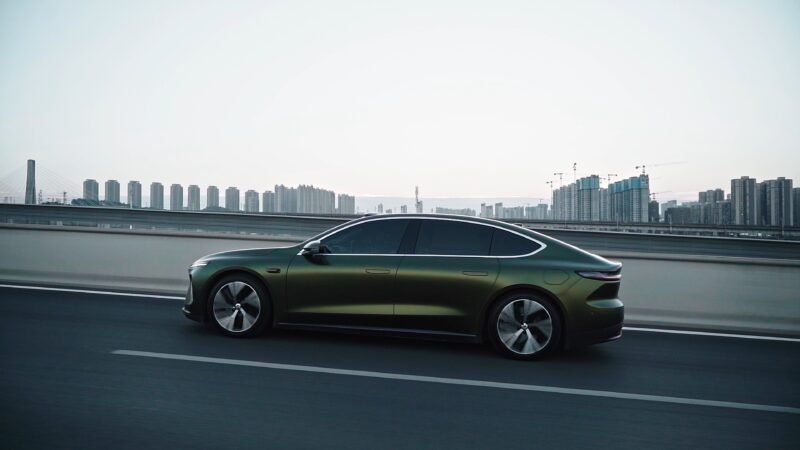 My NIO ET7 Specs
The NIO ET7 isn't precisely a value-for-money choice, and it runs at a premium over many Chinese EV brands. My ET7 in the spec I chose came in at just over $60,000. Some decisions were made. However, that might raise a few eyebrows. Like the fact I opted for the $1,400 Artic Green color and then immediately wrapped the whole car in Avery Satin Hope Green. Or the truth, even though I chose the upgrade 20-inch $1,600 Aero-style alloys, I'll probably swap them out at some stage. Perhaps not the savviest financial decisions, but hey, I review cars. I don't give financial advice.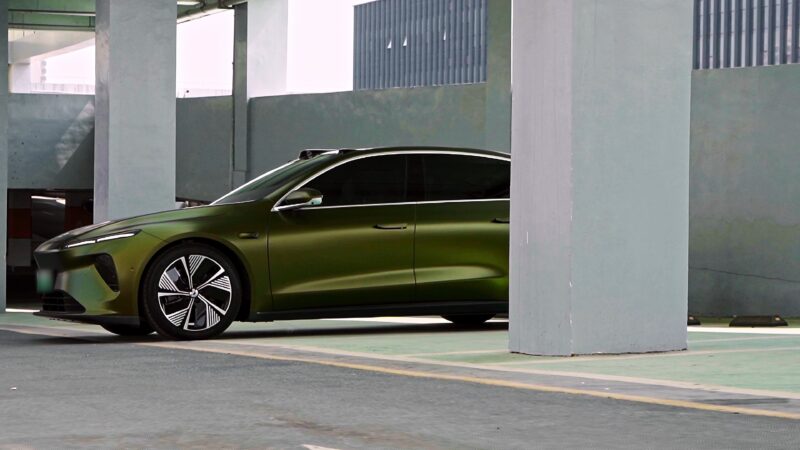 I also chose the $3000 Napa leather in "Gold Sand Rice" color, a light tan color with a tinge of pink. And being an NIO, I had to grab the Nomi head for $700.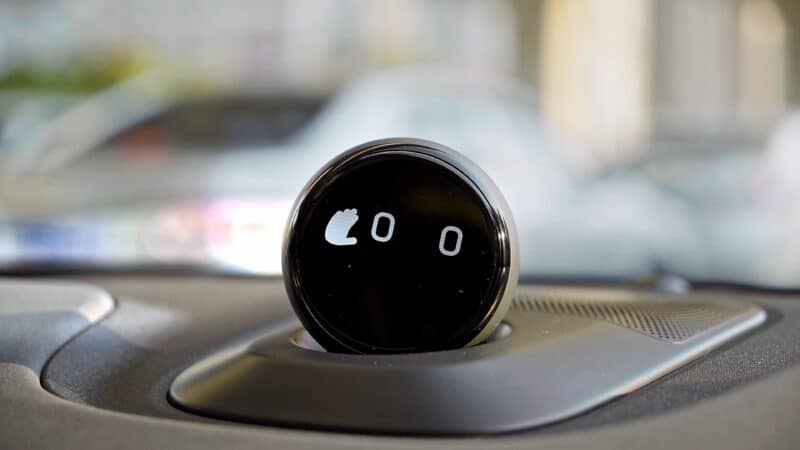 On a somewhat level-headed decision, I chose the 75kWh battery on the BaaS with a monthly $136 fee. It gives a few advantages – firstly, I can flex up to 100kWh whenever I want and pay the monthly difference. The other way around, I'd only be reimbursed with NIO Points. It also knocked $9,900 off the initial price. And if I sell the car as planned within six years, it would be cheaper than buying the battery outright. I also forewent the free home charger as I don't have a place for one; this gave me two extra free swaps a month for a total of six swaps a month.
The NIO ET7's Exterior
I shouldn't have to say much. Just look at it! Stunner. Coupish good looks, long nose, frameless windows, a fastback that runs into the boot with a subtle lip. It has wide rear haunches and, overall, is a super clean design. It's 5.1 meters of sex on wheels.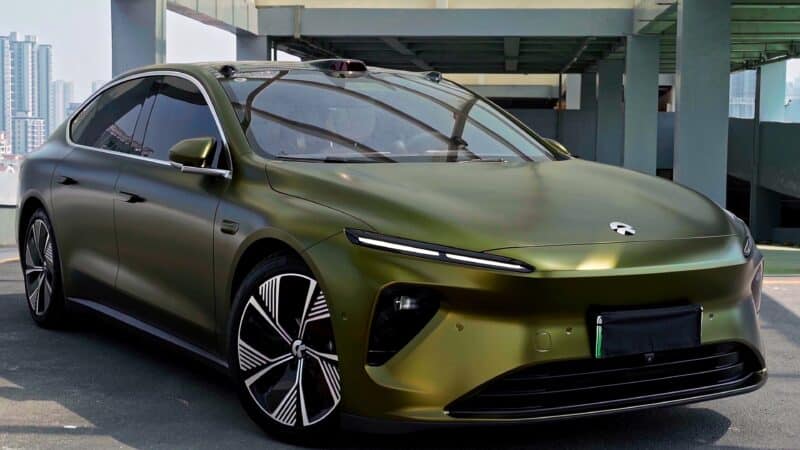 The DRLs are mean looking; the rear taillight is classy. Do I think you should spend more and buy Artic green? Depends on the light. Sometimes it seems like a home run; other times, it looks a dullish grey.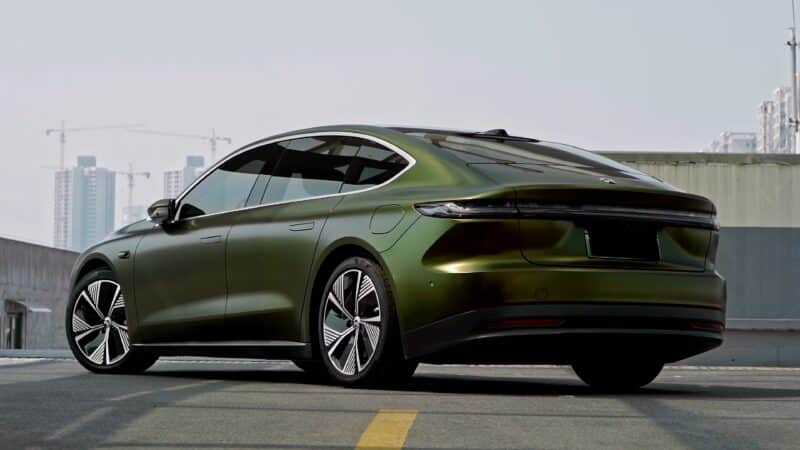 It looks fast, elegant, and sleek. Maybe you're not an NIO ET7 fan, but I think it is impossible to call it outright ugly. But I am 100% biased; it is my car, after all.
The NIO ET7's Interior
Pulling off a minimalistic interior with a premium feel isn't the easiest thing to do. If it is too minimalistic, you risk the cabin looking barren and devoid of style. In my opinion, the ET7 pulls off the premium minimalistic look well.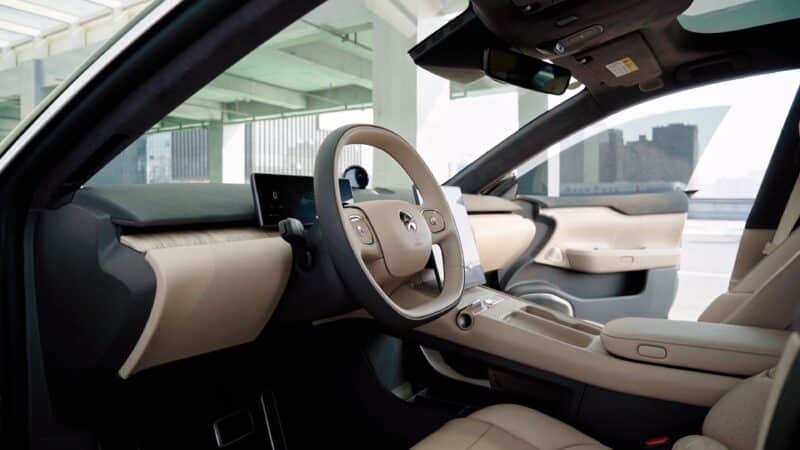 It's sporting the familiar NIO style gear selector, the Nomi AI head up on the dash, and new for the NT2.0 cars, the Karuun material. The Karuun material (rattan) is a reconstituted wood, some have complained it's not the most premium feeling material, but personally, I think it looks good and feels alright; it's not a deal breaker.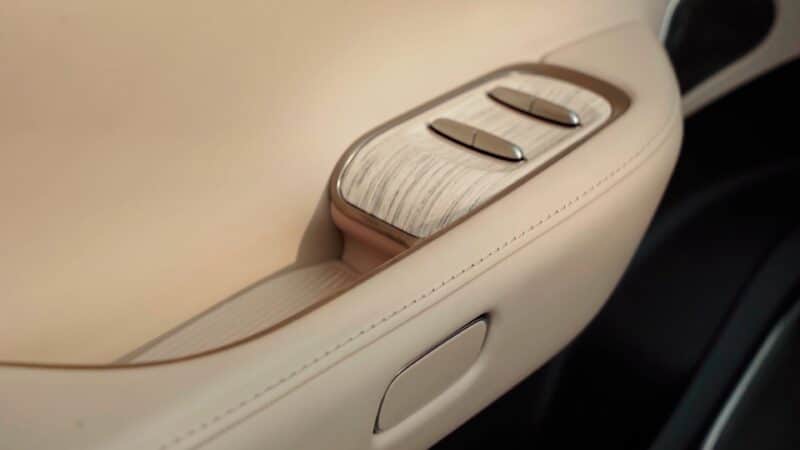 The Napa leather is soft, and the front seats have plenty of adjustment, with heat, ventilation, and SPA massage functions front and rear. You can use the rear screen to move the front passenger seat out of the way for more legroom, which is never a problem with its 3060mm wheelbase.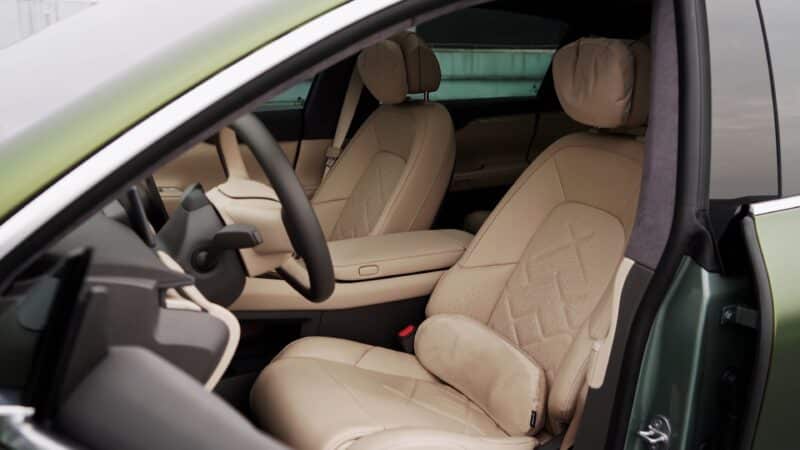 The rear seats also include lumbar support. Unfortunately, they don't have a reclining function, which is odd in a car supposedly designed to be a big comfy backseat rider, especially when so many other rivals offer it.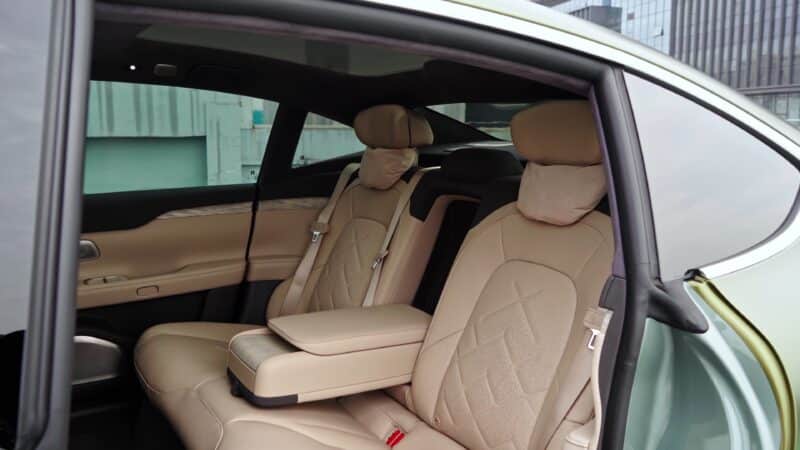 If you use your car to carry a lot of stuff, look elsewhere because the ET7 is lacking in that department. There are no frunks (trunk located at the front) on NIOs due to the car's underside needing to be clear for batteries to swap out, and there's also no glovebox.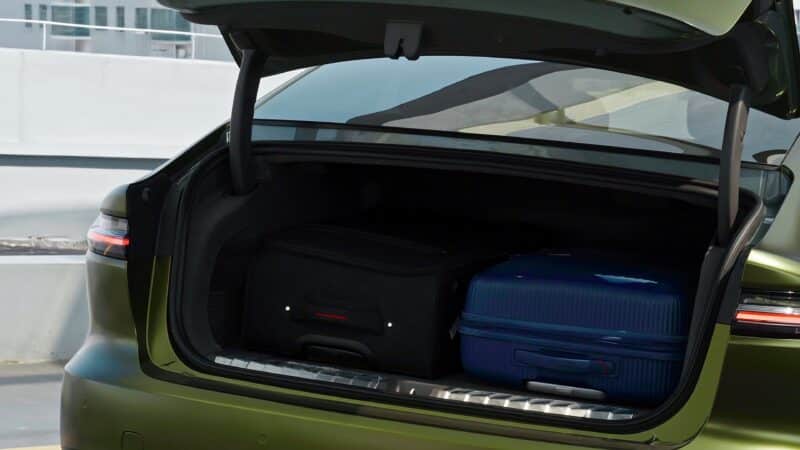 And the trunk can fit two 28-inch suitcases side by side, but that's all it can do. I honestly thought the ET7 would have used its fastback shape and had a lift back like the Model S…but no.
Battery Swapping & Range in the NIO ET7
Why buy an NIO? I assume battery swapping is high on the list. No doubt, battery swapping is very convenient, provided batteries are charged and ready to go. If that's the case, it's a 5min job. The NT2.0 NIO cars also return much better battery efficiency when driving, but the 75kWh battery still isn't a long-range solution.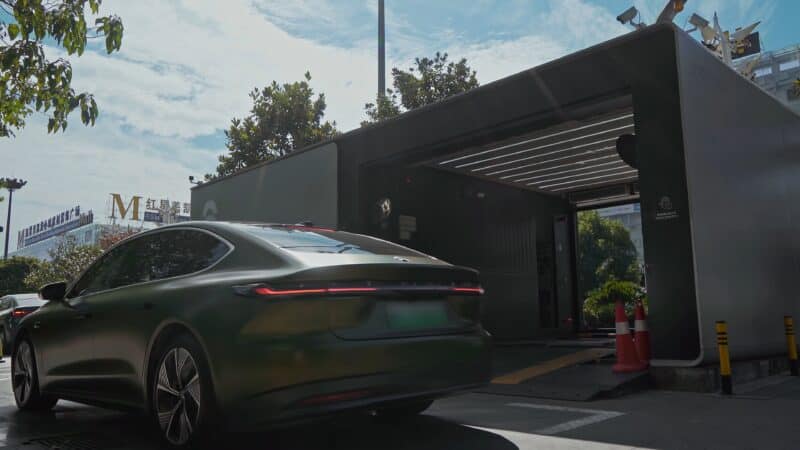 It's claimed to have 333miles (535 km) of range on the CTLC; in reality, it's more like 230-250miles (370 – 400 km), not eco-driving, with every gizmo and gadget on. It's enough for my daily needs, with six free monthly swaps. And if I needed more, I could always swap in a 100kWh and pay a bit more monthly. That's claimed to have 420miles (675 km) CTLC.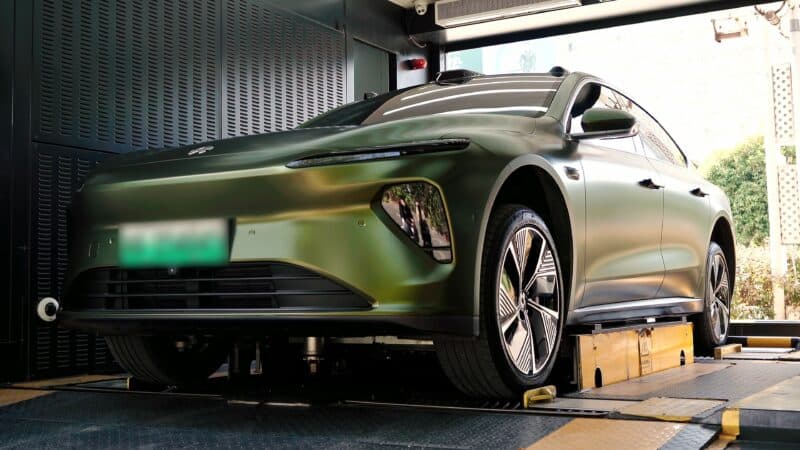 It depends on what you need in an EV. If you need long-range, then an NIO might not be the best choice. Supposedly NIO's planned future 150kWh semi-solid state battery claims 620miles (1000 km), so perhaps a real 480miles (770 km) in the real world. It's better but not stellar.
How are the NIO ET7's Tech & Features?
Being a premium smart EV, the ET7 comes with everything you'd expect – a 5G connection, fragrance system, HUD, OLED screens, and a premium 23-speaker audio system.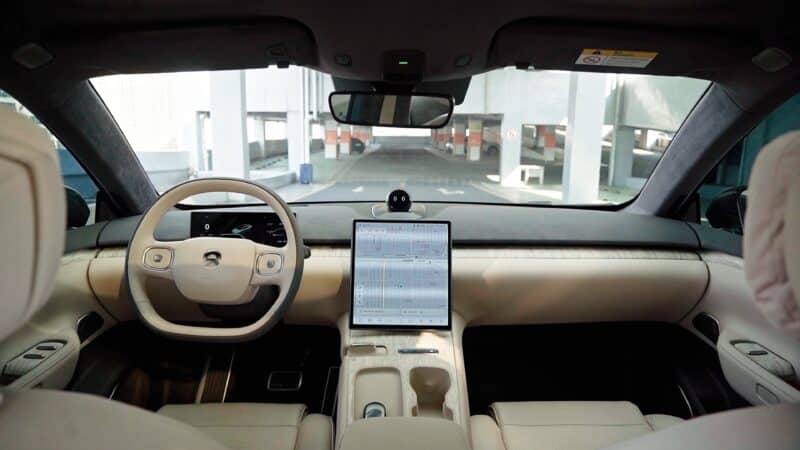 There's also a tiny screen in the back to control media and rear seat controls. Another handy in-car feature is the smart action functions. They are automated commands that can be set to trigger when certain conditions are met. Similar to how smart home automation works.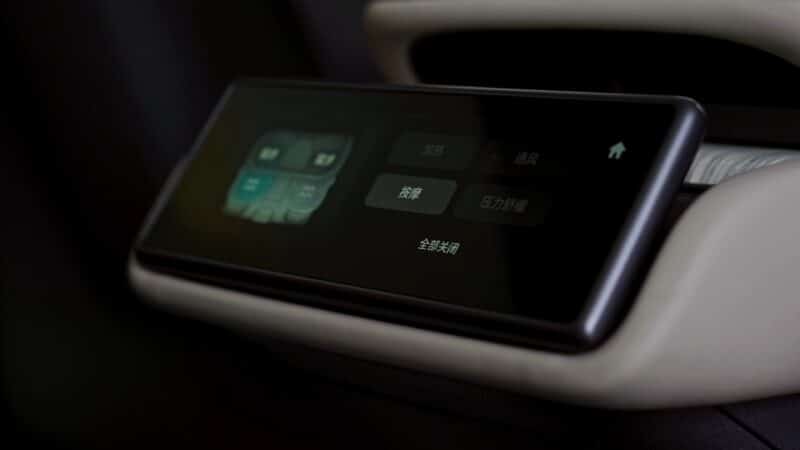 Regarding ADAS features, the ET7 is not as heavy hitting as it will be in the future. Right now, it comes standard with NIO Pilot, a level 2 ADAS system doing the usual LKA & ACC to follow traffic in the lane. It can steer around on and off ramps. BUT supposedly, next year, NIO will push NADs, which will be the complete ADAS suite, including an NOA feature. It will be a subscription-based service; full details aren't yet out. But I will be subscribing, and I can't wait to test it out.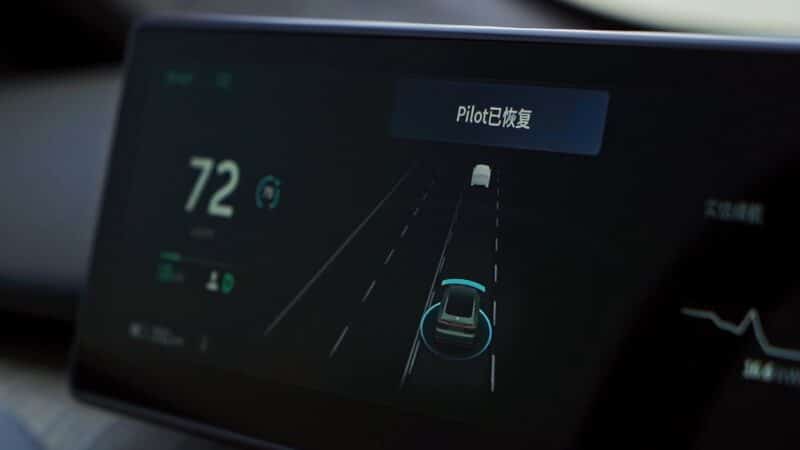 The NIO ET7 is outfitted with plenty of sensors and raw computing power. Roof-mounted lidar, seven 8MP cameras, four 3MP cameras, 5 milliwave radar, and 12 ultrasonic radars, with all data being dealt with by quad Nvidia Orin-X chips with a total of 1016TOPs. So we can assume it will be able to throw whatever NIO decides to throw at it.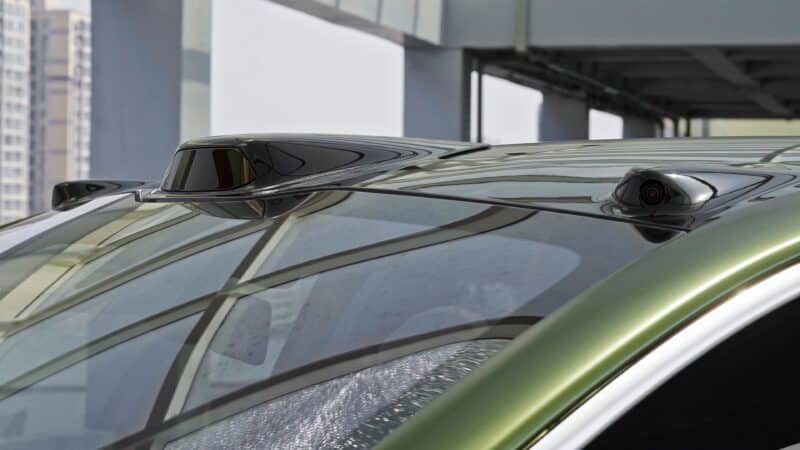 The sensors also help with the ET7 ride, leveraging the sensors and HD mapping to adjust the air suspension on the fly. Right now, the ET7 is a comfortable thing, but the ride might get even better with future OTAs.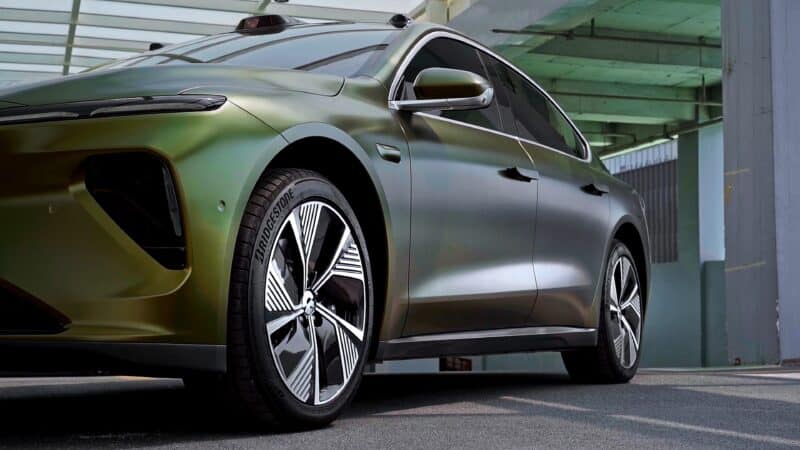 What's the NIO ET7 Like to Drive?
Quick is an understatement. For the pure size and mass of the ET7, it still makes me giggle how quickly the thing moves. NIO claims 3.8s to 62mph (100km/h), with a driver and passenger on board and half a trunk load. From a standstill, no 1ft rollout. Rumors are that the ET7 with a driver is quicker than a Model 3 Performance. And as far as I have experienced, there isn't any discernible reduction in performance until 10% SOC when the performance is throttled.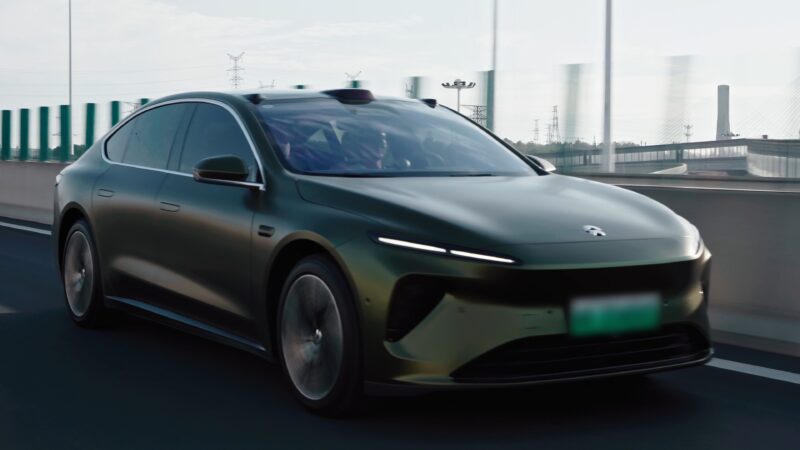 With 653hp and 635ft-lbs (860Nm), it's no wonder it's fast. But in the wet, the 245/45 Bridgestone Turanza tires leave something to be desired. A powerful EV with a massive amount of instant torque will always be squirmy in the wet, but sometimes, even at low speeds, lateral grip around corners doesn't keep this heavy EV in check. I assume stickier tires would have resulted in a drop in range, which would have been unacceptable to most customers.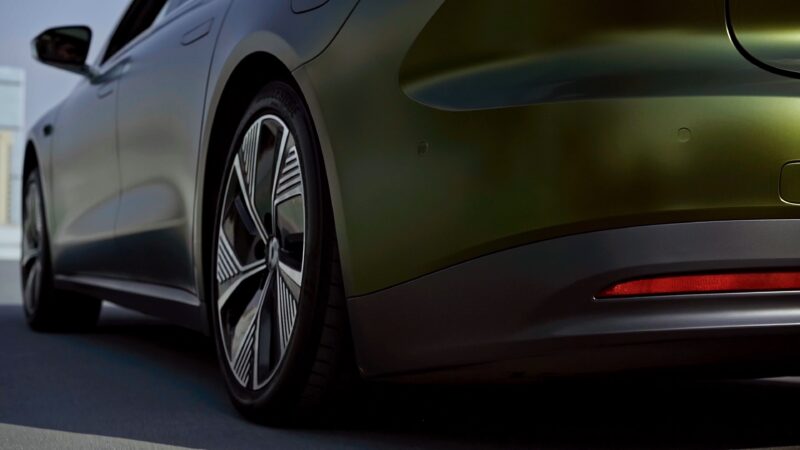 The ET7 is not a revelation in handling. It's a big, heavy, comfy cruiser, and I'd liken it more to an Audi S8 than a fire-breathing RS7. It will go quickly around a corner, but with its multi-link suspension front and rear, it's not looking to dominate corners. If you're after more handling and corner prowess, the ET5 with its double front wishbone might be more your style.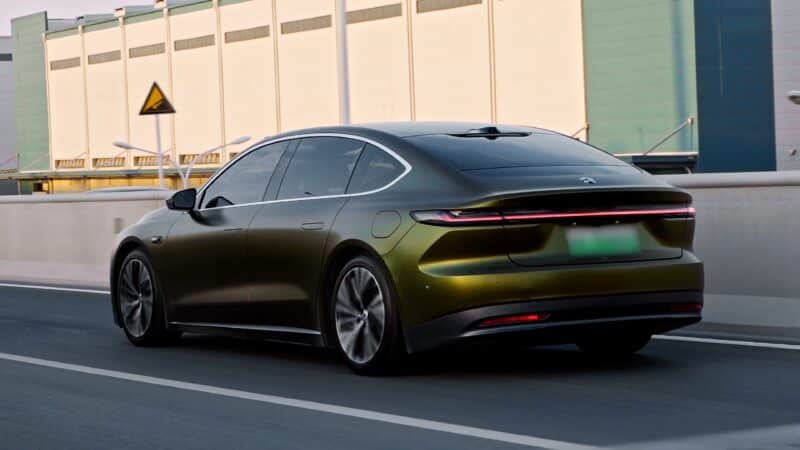 Conclusion
So the ET7 is not a perfect car, but it is ideal for what I need. Buying a car is a personal choice, and what's ideal for me probably isn't for you. It ticks the boxes for me, and my rear passengers seem to enjoy the ride very much.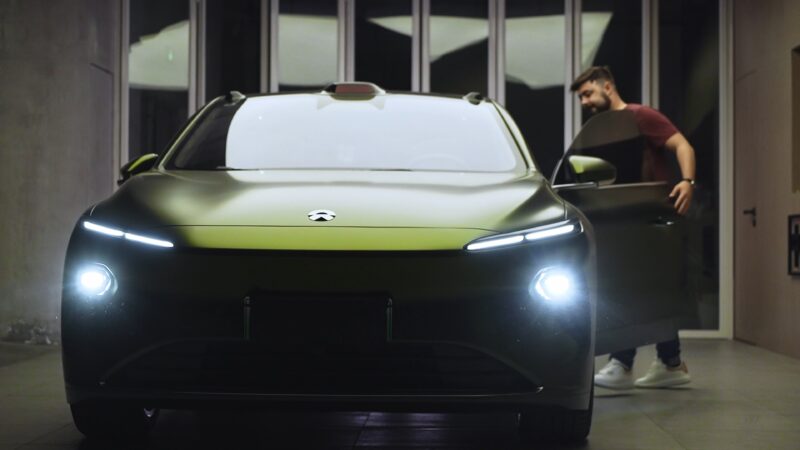 This is a car for those looking for a premium, comfy cruiser. Canyon carvers need to look elsewhere. I think it looks incredible, is fast and comfortable. And the NIO battery swapping is the icing on the cake. At the end of the day, after nearly three months of ownership, I'm still as pleased as the day I took delivery.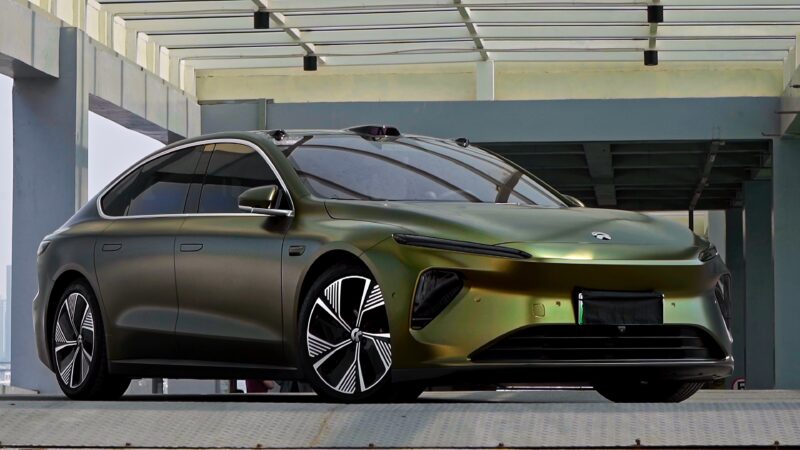 More reviews: