JAC's QX PHEV SUV is now officially on the market. Three models were launched in China with a price range of 129,900 – 149,900 yuan (17,800 – 20,600 USD). The QX PHEV is JAC's first plug-in hybrid vehicle as a part of the brand's strategy to increase its dominance in the new energy vehicle market.
In August, JAC sold 53,900 vehicles, a year-on-year increase of 19.55%, bringing the cumulative sales from January to August to 383,200 vehicles, a year-on-year increase of 18.27%.
JAC QX PHEV can be seen as the plug-in hybrid version of JAC Sehol QX. The front face of the new car has a frameless grille integrated with horizontal chrome decoration. Split headlights are present, which are also common among Chinese new energy vehicles nowadays.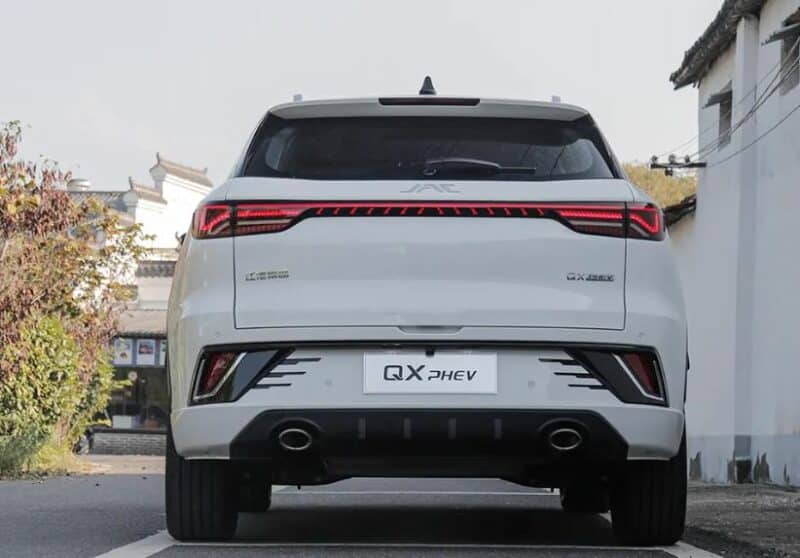 The rear has two exhaust outlets, a high-mounted brake light, and through-type taillights.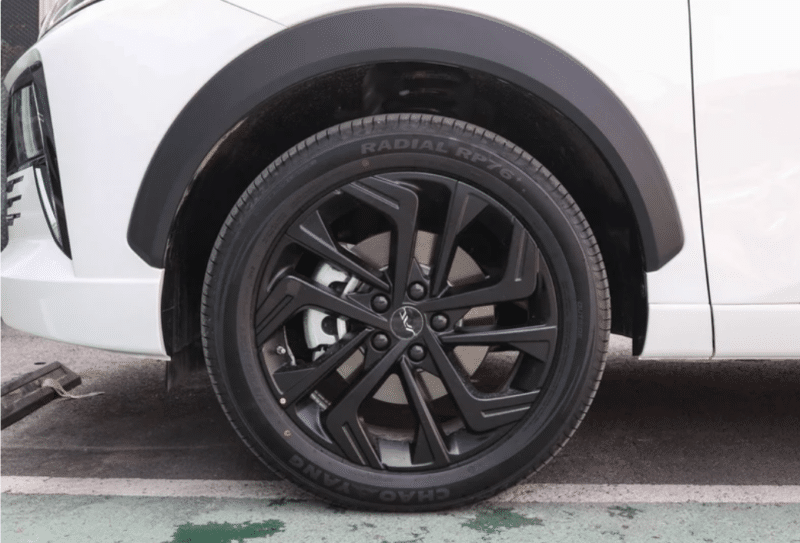 The car runs on blackened five-spoke rims.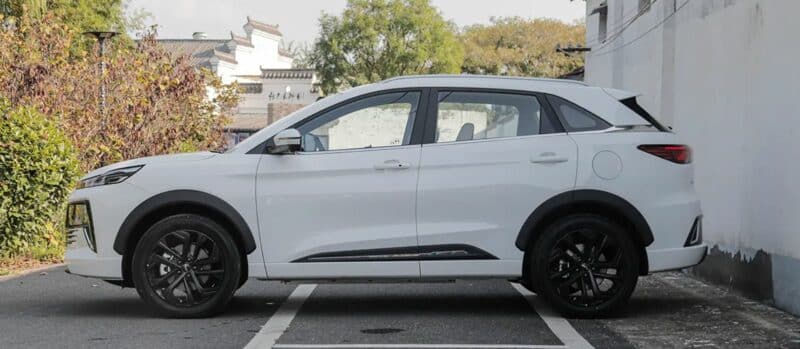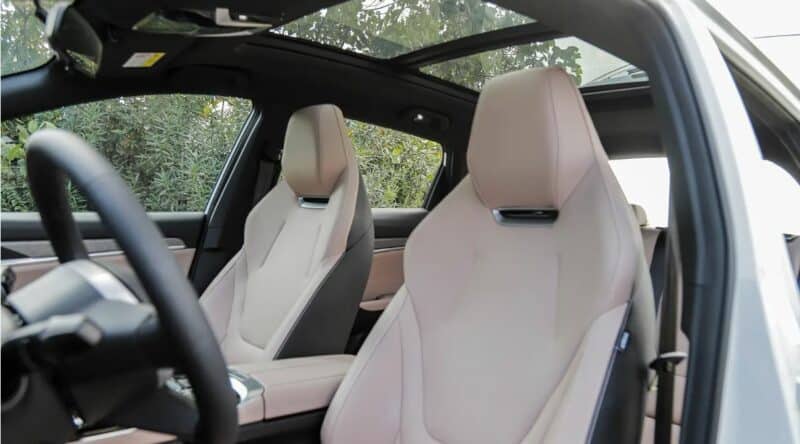 The size of the JAC QX PHEV is slightly smaller than that of the BYD Song Pro and Geely Galaxy L7, coming in at 4605/1890/1700mm with a 2720mm wheelbase, paired with a 0.65㎡ panoramic sunroof.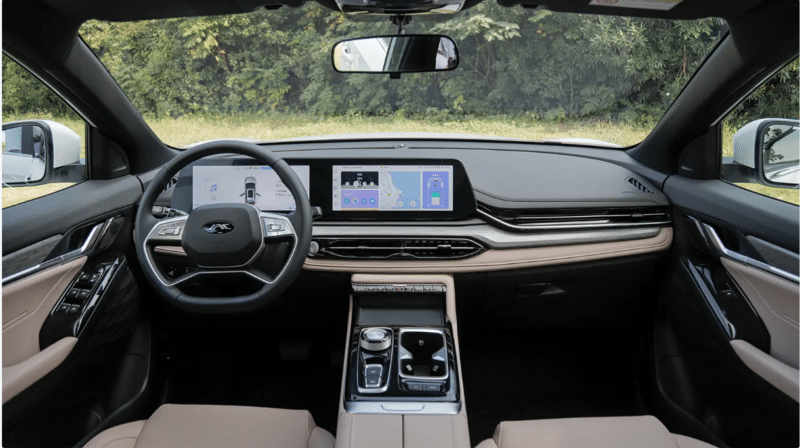 Inside, JAC QX PHEV adopts a multi-color design. The center console is simplified with a minimal number of physical buttons. The interior comes standard with a 12.3-inch LCD instrument panel and a 12.3-inch central control screen, which exist in the form of dual screens. The built-in car system is supported by Huawei's HiCar, which is Huawei's self-developed smartphone and car feature, similar to Apple's CarPlay features. Passengers can also interact with the vehicle via voice recognition, which is realized via iFlytek's AI language model.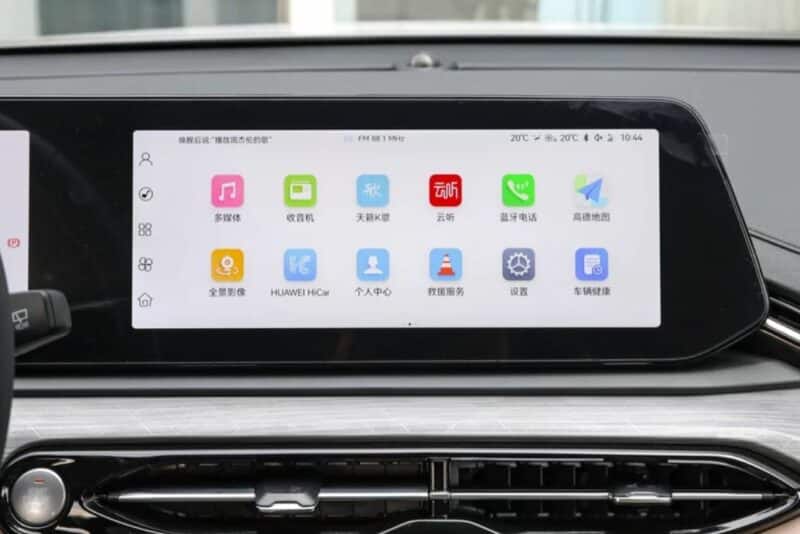 Furthermore, its level 2 advanced driving assistance system features adaptive cruise control, automatic emergency braking, lane departure warning, and lane keep assist.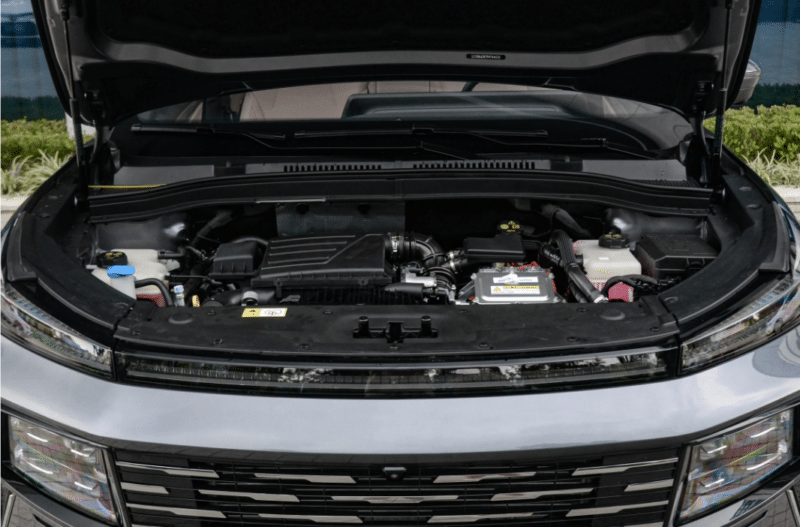 JAC QX's plug-in hybrid powertrain is developed based on the brand's MIS architecture, consisting of a 1.5L naturally aspirated engine supplied by FinDreams Powertrain, electric motors, and a ternary lithium battery pack. FinDreams Engine is one of five subsidiaries under BYD's FinDreams sub-brand, which include FinDreams Battery, FinDreams Technology, FinDreams Vision, and FinDreams Moulding.
The engine outputs a maximum power of 81 kW and a peak torque of 135 Nm, and has a thermal efficiency of 43.04%. The motor outputs 150 kW and 300 Nmm, in a dual-motor P1+P3 layout. Its 0 – 100 km/h acceleration time is 7.3 seconds and the comprehensive fuel consumption is as low as 1.33L/100km.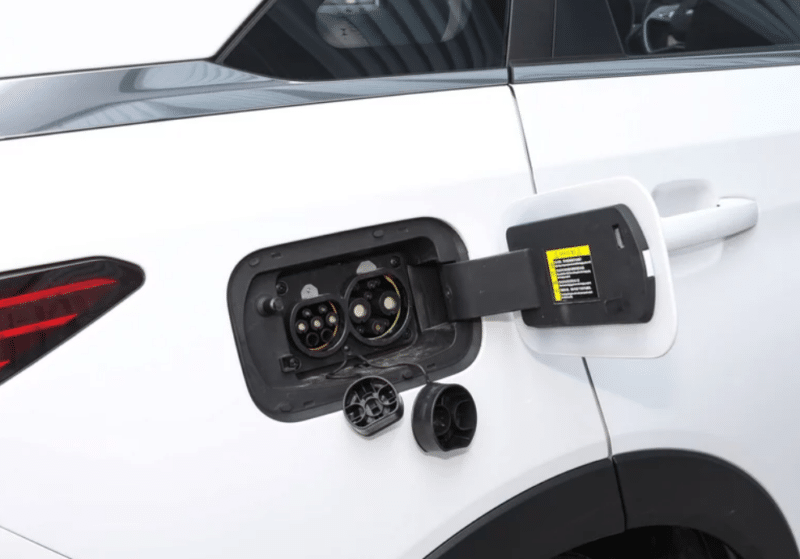 The 21.68 kWh ternary lithium battery pack provides a CLTC pure electric cruising range of 120 km. Its comprehensive cruising range is as high as 1,300 km. Both fast and slow chargings are supported. It takes the car only 26 minutes to charge from 30% – 80% under DC fast charging and 3.5 hours to charge from 20% – 100% under AC slow charging, according to JAC. In addition, JAC QX PHEV offers three driving modes: eco, normal, and sport.