This is the Hyper HT all-electric medium-to-large SUV, the third model under GAC Aion's Hyper series after the Hyper GT and Hyper SSR, available in standard and gull-wing door editions. The car has already been declared by the Chinese MIIT and is expected to be officially unveiled and start pre-sale in November. The starting price may be approximately 240,000 yuan (32,800 USD).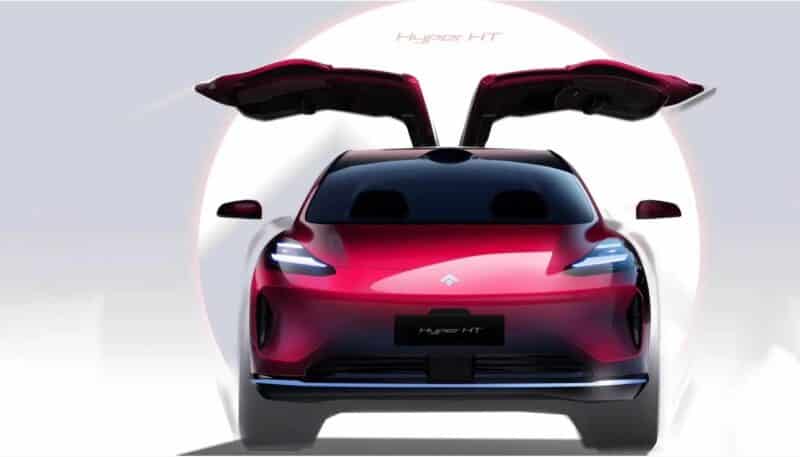 The car's gull-wing door is a highlight, similar to the Tesla Model X. The front face features a closed grille, sharp headlights, and an integrated light strip at the bottom.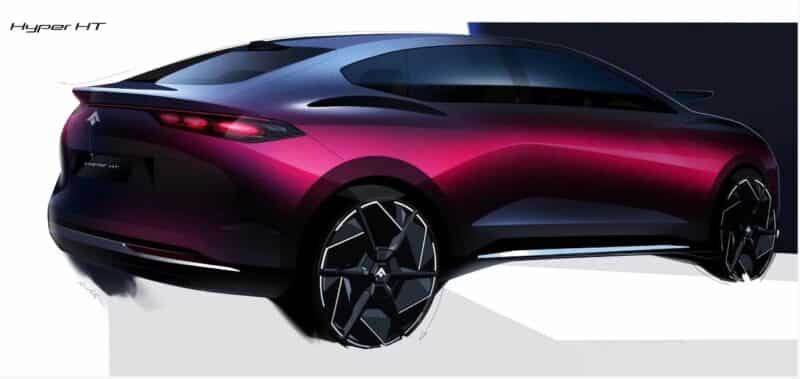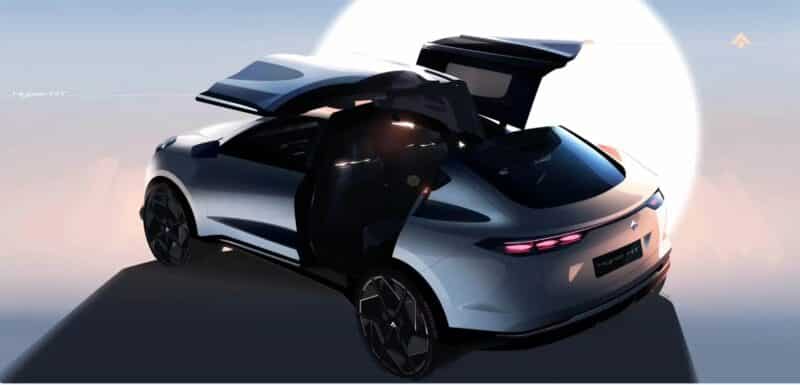 From the side, the body adopts a fastback shape matched with hidden door handles, frameless doors, and multi-spoke 19/20-inch rims. The rear is simple with the popular through-type taillight design and high-mounted brake lights, which have a rear camera in the middle. In addition, the front fenders come standard with side and rear-facing cameras, along with a total of three lidar options on the front fenders and roof. It is likely that the car will come with an advanced driving assistance system based on the sensor configurations.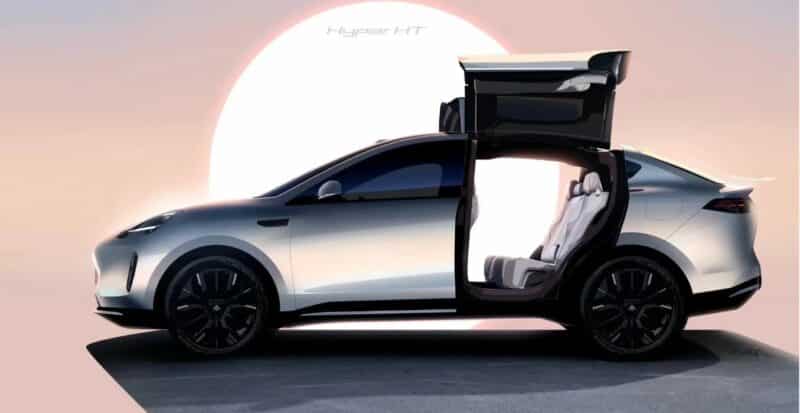 The Hyper HT has measurements of 4935/1920/1700 mm and a wheelbase of 2935 mm, which is slightly larger than the Hyper GT, positioned as a five-seater SUV, according to declared information by the Chinese MIIT. A panoramic sunroof is also present.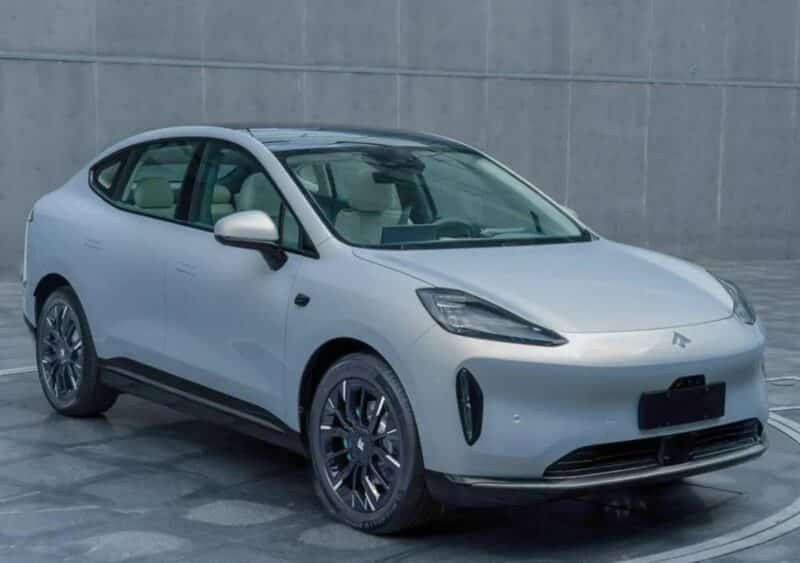 Furthermore, the model declared is equipped with a permanent magnet synchronous motor that outputs a maximum power of 250 kW and a peak torque of 430 Nm. The 0 – 100 km/h acceleration time is as low as 5.8 seconds. Its ternary lithium battery pack provides a pure electric cruising range of more than 600 km. A low-power version will also be launched in the future.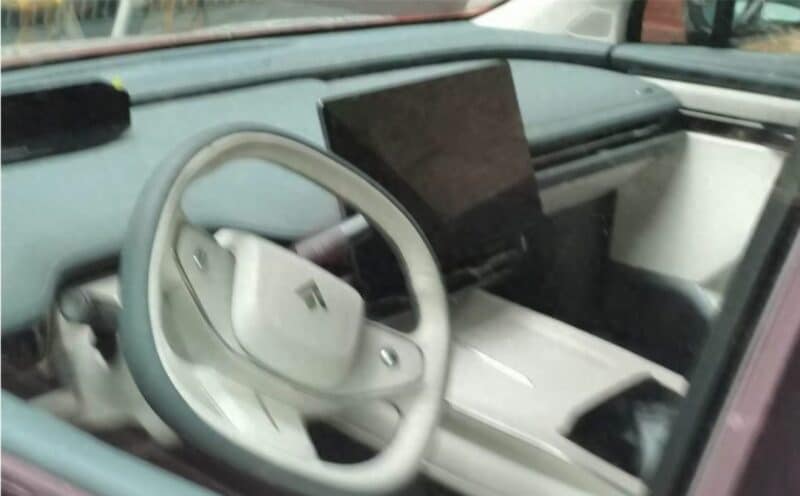 Judging from the interior spied shots, the cockpit is decorated in contrasting white and gray background colors with a large floating central control screen, a small rectangular instrument panel, and a flat-bottom steering wheel.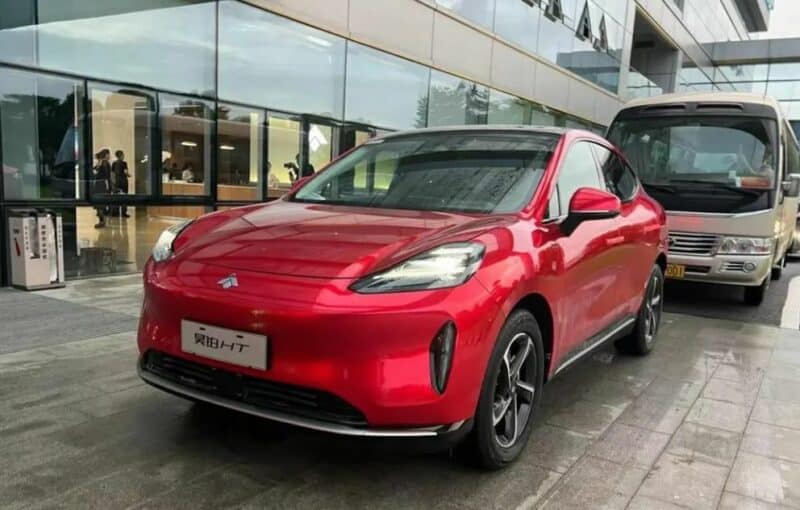 Aion is a brand under GAC. The Hyper (Chinese: 昊铂) is a high-end EV series under GAC Aion, established on September 15, 2022. Furthermore, GAC Aion established the Hyper Scientific Research Laboratory (Chinese: 昊铂科研实验室) with the China National Space Administration to work on new battery development, motor drive technology, aerodynamic design, AI control, and positioning and satellite remote sensing technology.
Source: Chinese MIIT