Chinese websites confirm that the all-new Tongtian Glow will debut at the Beijing Auto Show. China's newest Aygo clone will come with 0.8 and 1.0 engines. Tongtian didn't like all Aygo and went loose on the front, loox sinister. More on Tongtian: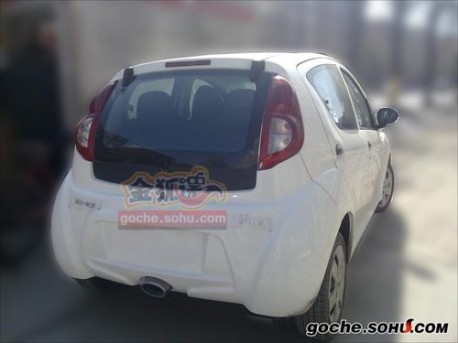 Jilin Tongtian logo
The full name of the company is 'Jilin Tongtian', Jilin being a city in Jilin Province. Jilin Tongtian is a resurrection of the Jilin Jiangbei Machinery Plant. This is the old Glow: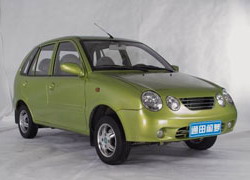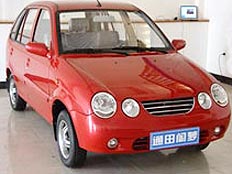 The car did only 37.800 rmb. It rolled of the line from 2004 but production stopped a while ago.
Just found a bigger picture: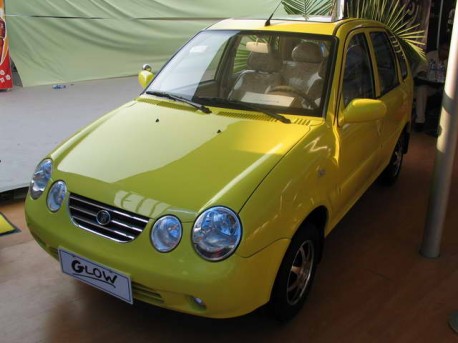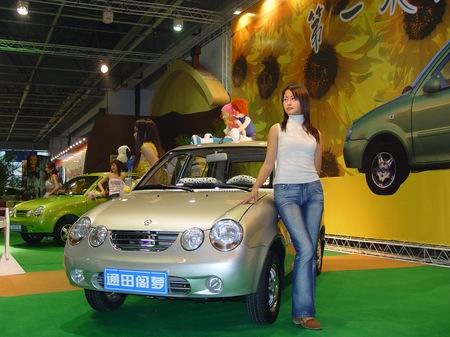 The old Glow at its debut at the Chengdu Auto Show in 2004. Wonder what has become of the girl. Numbers: 0.8, 26.5kw, 120km/h topspeed.
The new Glow is clearly a big improvement over the old one, except in one thing: originality.