Chang'an's crazy E301 Concept debuted at the 2009 Shanghai Auto Show and sort of dissapeared afterwards. But it ain't gone no more, Chang'an has serious plans to actually built it. Some of the maddest details will dissapear, like the Gullwing doors, but the overall design will not change much.
The Concept car had some sort of electric drivetrain. Chang'an never told much about it so problably there was exactly noting under the bonnet. The production car will get decent petrol engines, likely a 1.5 and a 2.0, both devloped by Chang'an Automotive.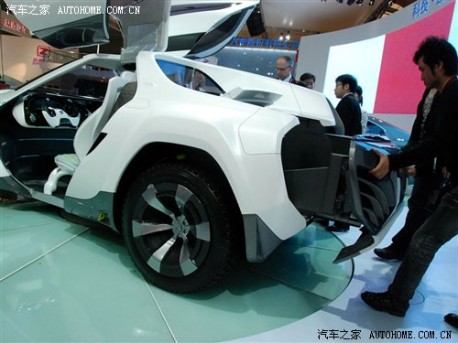 Chan'an seems quite far with the development of the new SUV, production might start as early as next year. Price will likely start around 130.000 yuan.
Via: Autohome.