A very nice Hongqi CA 7180 A2EL1 parked in an alley not far from my home in Beijing. The CA7180 was based on the Audi 100 that was made by the FAW-Volkswagen joint venture. FAW is also the parent of the Hongqi (Red Flag) brand. The 'L' in the name stand for 'Long', the Hongqi CA 7180 A2EL1 is extended in the middle by 23 centimeters for for space in the back.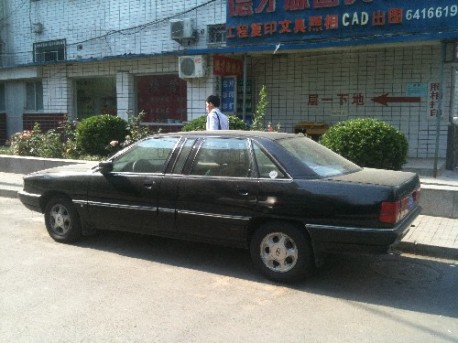 The CA 7180 A2EL1 was meant for government officials. It was introduced in 2001 and lasted for just one year. Nowadays most are in private hands. The CA 7180 A2EL1 was based on the standard CA7180 A2E. Both the standard car as the extended one came in two levels: the basic Mingshi and the more luxurious Shiba. Hongqi asked 174.800 yuan for the extended Mingshi and 189.800 for the extended Shiba.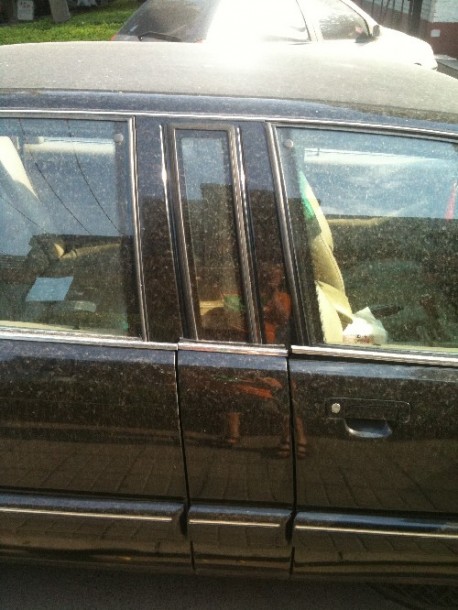 Power came from an Audi 1.8 4-cylinder with 70kw, good for a 170km/h top speed. Weight was 1370 kilo, only 70 kilo more that the standard car. These days the Audi-based Hongqi's are getting more and more rare. In Beijing however they are still quite common, mostly thanks to the desert-dry climate that keeps rust, but not dust, away.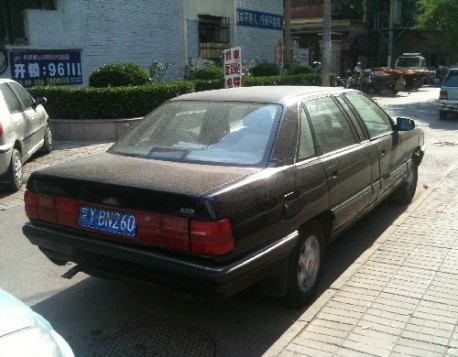 This particular example looked very fine except for the missing light up front. No rust to see, no damage and a very clean interior. It was only a bit dusty and could use a good cleaning. Audi-based Hongqi's are not expensive to buy, a very good one will do 70.000 at most and cheap parts are available everywhere.
Thanks to the great book 'Hongqi, the history of a Chinese limousine' for the techspecs.