The new MG5 will debut next week on the Guangzhou Auto Show but it couldn't wait to hatch, so here it is. The front loox, well.., interesting, especially the way the front lights come together with the bonnet.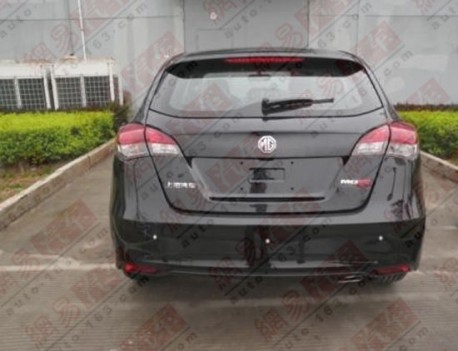 Interesting again at the back, look at those lines around the lights, they go bloody everywhere. The MG5 is based on the same platform as the Roewe 350 sedan, it will be listed in early 2012 and will get the same 1.5 as the Roewe 350, mated to a 5-speed manual or 4-speed automatic. A 1.5 turbo is on the cards but will be introduced at a later time. Price will start around 120.000 yuan.
More pics of the new MG5 are expected very soon.
Pics via: 163.com.