Christmas is over so we go back to war. This is the newest kill-machine from the Chinese army. It is a 4×4 armored vehicle based on the Dongfeng EQ2050 (thank you America!). The new car seems designed as a hit-and-run fast attack vehicle with a big turret on the roof for a big fat machine gun or rocket-propelled grenade launcher.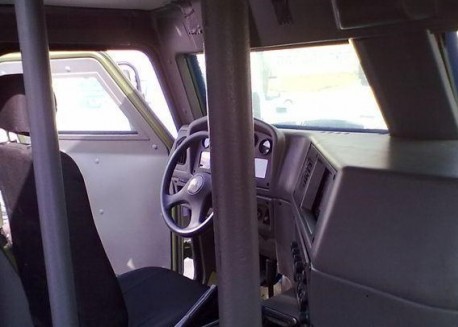 Power comes from a Cummins V8 diesel made in China by the Dongfeng-Cummins joint venture. Engines from the same company power many Chinese army vehicles including IFV's and light tanks. Note steel bars to support the turret.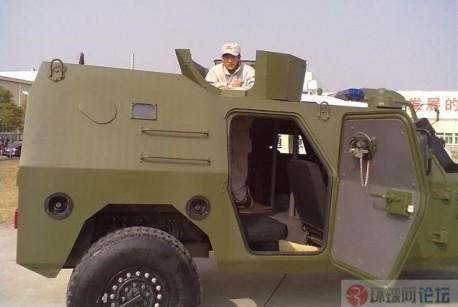 Man is where gun will be. It is a huge vehicle, man is likely around 1.80 m.  Armor doesn't seem very thick, see door, probably done deliberately to keep it light so it can go airborne. On your doorstep soon? We shall see…
Pics via: Huanqiu.com.