Some logo's are so good they deserve a separate story. On pic the brilliant logo of the Chang'an Jinniuxing (金牛星) minivan. Jinniu is best translated as 'Taurus', the astrological bull, xing means star. Here we so have a shining bull and that is exactly what the logo shows. Sure it loox a bit like another bull, from Italy…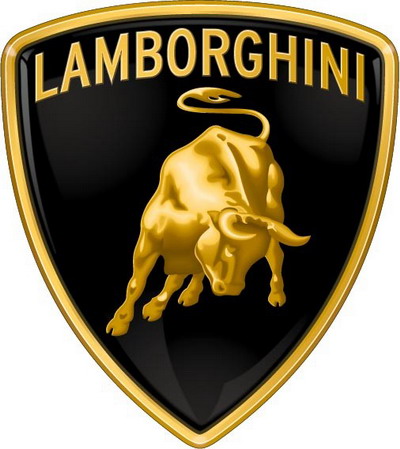 Well, the Lamborghini bull attacks the other way around.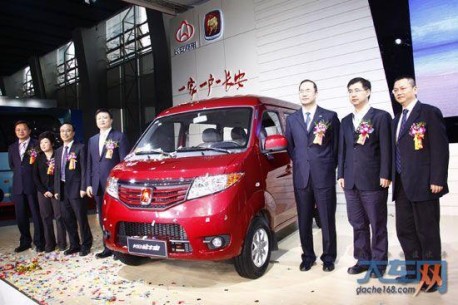 The Chang'an (aka Chana) Jinniuxing debuted in December 2010. It is powered by a 1.3 4-cylinder with 60kw and 120nm, good for a 135km/h top speed. Price ranges from 45.900 yuan to 51.900 yuan. Size: 4110x1690x1930mm,wheelbase is 2605mm. Max load is 700kg, or about the weight of a medium sized cow.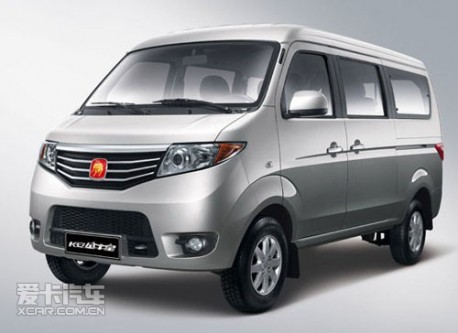 Factory pic and…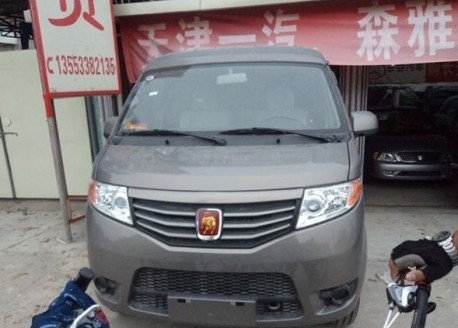 … one bull in the wild.