Back in time again!, to 1982. Here we have a very nice picture of a very pretty old minivan. This is the very first Wuling-branded minivan, its full name was Liuzhou-Wuling LZ110. The small pick-up version on pic has the original Wuling-logo up front, much more a 'W' than the current over-styled logo.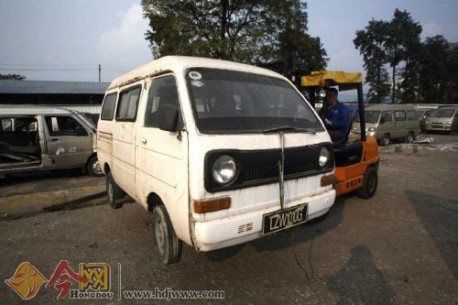 Now some sadness. A first-series LZ110 being taken away, likely to a junkyard. Note 'LZ110' on plate, this must have been some very old demonstration model. Hopefully I am wrong, maybe it went to a museum, but I fear I am not… In the background all sorts of newer Wuling minivans, pic taken around the factory.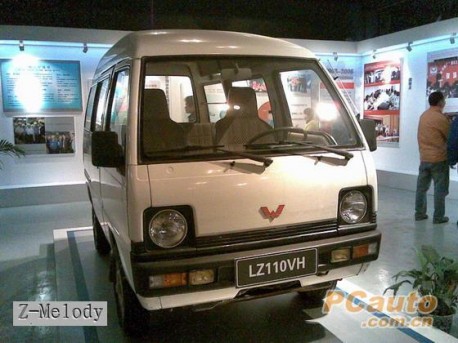 The second series arrived in 1985, LZ110VH. New front with the new logo that is still in use today. This pic indeed, is taken in a museum.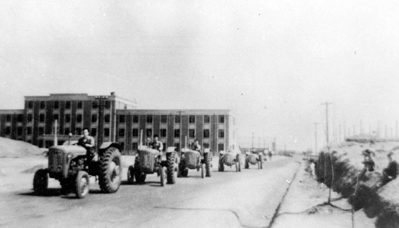 Wuling was born as the 'First Harvest-37 tractor factory' in 1962, in 1966 the name changed to 'Liuzhou Power Machinery Factory – tractor factory' which became Wuling in 1982. In a later story more about the old Wuling tractors.