Here we have a very funny car that was waiting for a story. Car in case is the Geely Pride SRV wagon, based on the Geely Pride hatchback. The Pride, called 'Haoqing' in China, was made from 1998 until 2007. The Pride SRV joined the party in 2002.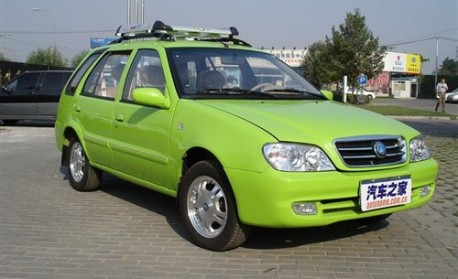 The lime-green paint job, roof-rack and spoilers all came as standard from the factory. The Pride SRV was one of the very first self-designed Geely's. The standard Pride hatchback was no more than an Tianjin-Xiali knock-off, the Xiali was a licensed copy of the Daihatsu Charade.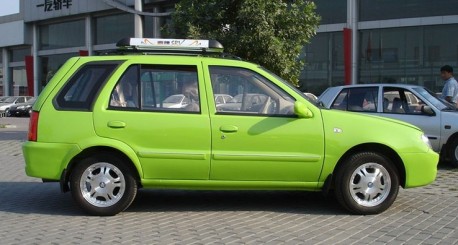 There were two engines: a 1.0 3-cylinder with 53hp and a 1.3 4-cylinder with 86hp. Size: 3900/1650/1420, wheelbase was 2340. Luggage compartment could hold 520 liter, the roof-rack an additional 55kg.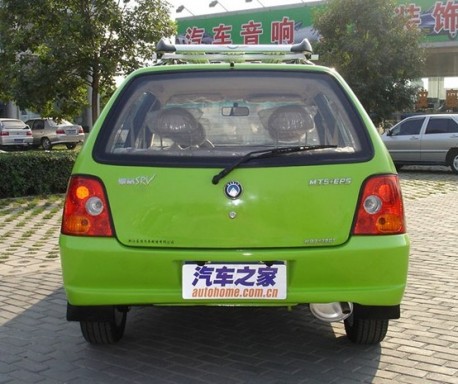 Price for all this pretty: 39.000 yuan for the 1.0 and 43.000 for the 1.3. Not too much money indeed, for a real wagon..!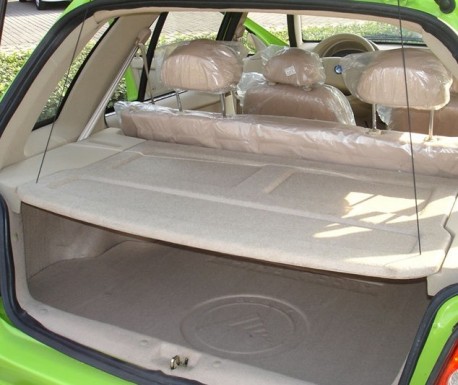 Note Geely logo on flootmat there; neat.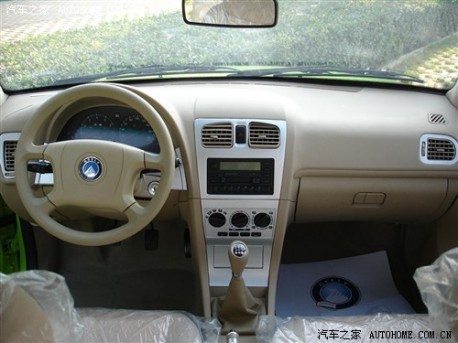 5-speed manual.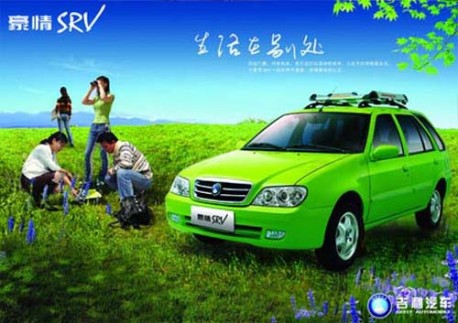 Target group: young 'n cool people going to the fields to walk around.
This super-sporty Pride SRV arrived in late 2006. All extra bodywork was standard. Hello Kitty stickers were not. Price went up a few 100 yuan. It was also the last series Pride-SRV that was made. As you can see on pics, the lime-green color was already fading away…