The Volkswagen Sharan has been listed on the China car market as an import. Price starts at 309.800 yuan and ends at 409.800 yuan. Power comes from a 2.0 TSI with 200hp and 280nm. The Sharan has to compete with cars such as the Buick GL8 and Honda Odyssey.
A hard battle because those cars are locally made and priced much lower. GL8: from 228.000 to 388.000 yuan, Odysee: from 229.800 yuan to 282.800 yuan. The Buick comes with a 3.0 V6 in top spec and is still cheaper than the Sharan.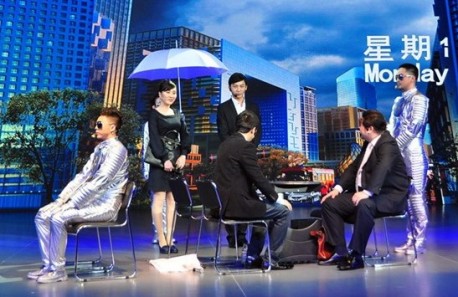 The listing came as usual in China with a little ceremony, yesterday evening in Shanghai. There was a strange sorta ballet with scary men in silver space suits and sunglasses. Three other men and one woman is business suits were hanging around.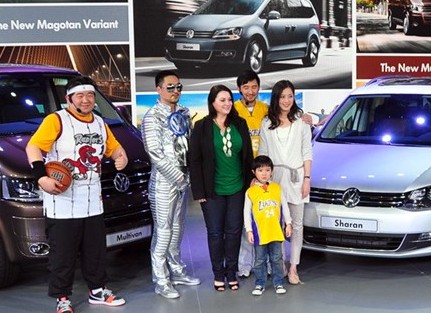 Later on they were joined by a hot foreign girl and two men and a child wearing basketball t-shirts. What does all this mean? We don't know either.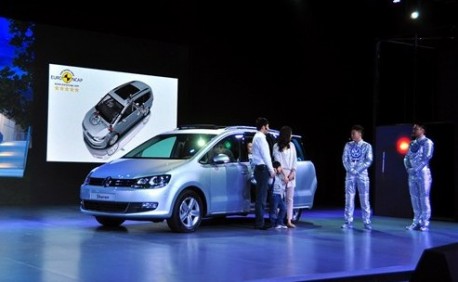 Busy stage; spacemen talk to typical Chinese family with one child.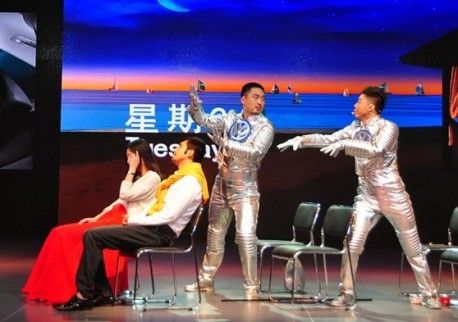 All funny indeed, but VW can better focus on actually selling some of those expensive cars…
Via: Autohome.