The new Audi A6L will be listed on the Chinese car market on April 28. The A6L is a China-only Audi, stretched by some 10 centimeter for more space in the back. The Audi A6L is made in China by the FAW-Volkswagen joint venture. Price will start around 360.000 yuan.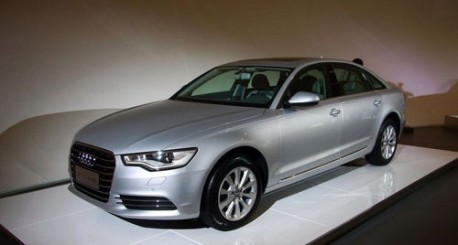 Audi will completely change its name-suffix system in China. The 3.0 TFSI becomes 50 TFSI, the 2.5 FSI becomes 30 FSI and the 2.8 FSI becomes 35 FSI.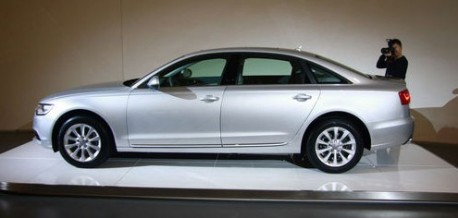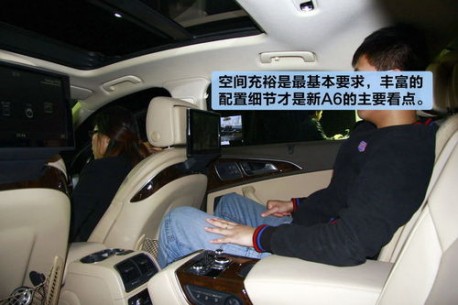 Huge sunroof here. Lotta space for the legs or the girl. Screen on headrest.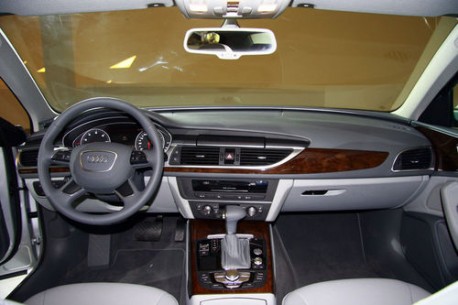 Via: Sohu.com.