The Haima Aishang has been listed & priced on the China car market. Price starts at 35.800 yuan and ends at 45.800 yuan. Cheap as chips as expected, the Aishang will compete with cars such as the Chery QQ Sport, the Chang'an BenBen Mini, the BYD F0 and the Geely Panda.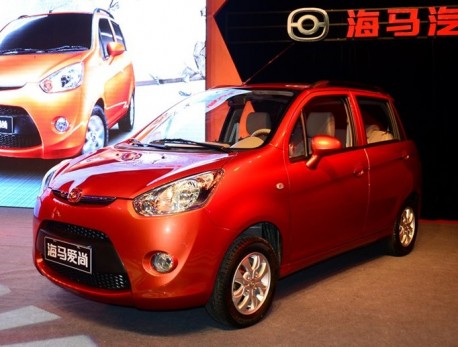 It's a nice little car, even without the babes. Power comes from a 1.0 liter 4-cylinder that poops out 75hp and 96nm, good for a 140km/h top speed. Only available transmission is a 5-speed manual.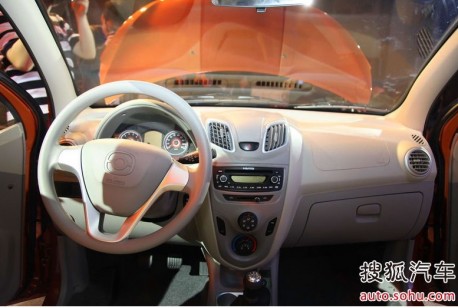 Funky funky, some Fiesta influences. Dials in a kinda-cool classic style. Light colors are very in these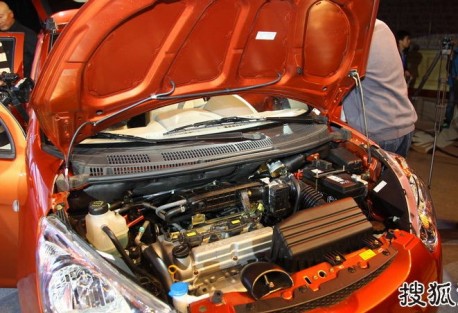 Tiny engine.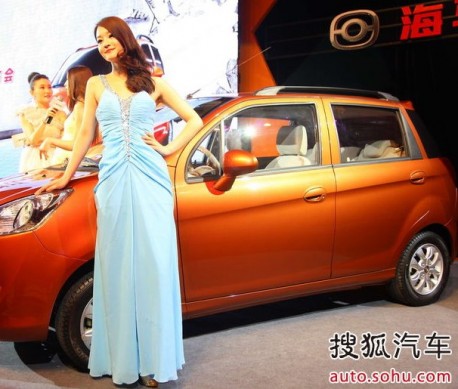 More babe, good babe.
Via: Sohu.