The first spy shots from the Alfa Romeo Giulietta testing in China. We knew that is was coming; Alfa applied for Chinese patent on the Giulietta back in November 2010 and the Alfa Romeo brand officially debuted in China at the Guangzhou Auto Show in November last year.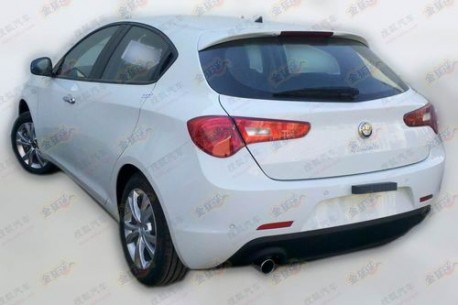 No Alfa Romeo however, has been listed on the Chinese car market so far because Alfa didn't have any dealers. As expected earlier the Italians will use the not very upscale dealer network from Guangzhou Automotive, partner from Fiat in the new Guangzhou-Fiat joint venture.
Guangzhou Auto also makes cars under its own name, the Trumpchi sedan and the Trumpchi G5 SUV. Both cars are based on the old Alfa Romeo 166 that Fiat sold to Guangzhou Auto under an earlier agreement, long before talks about the joint venture even started. Alfa and Alfa come back together…
All Alfa Romeo's will be imported into China. There are no plans for local production of the Alfa-brand yet. It might be possible in the far future, but only after the Guangzhou-Fiat joint venture succeeds in making proper Fiats first. Alfa's therefore will be very expensive, much more expensive than locally made competition such as the Volkswagen Golf and Buick Excelle XT.
Pics via: Sohu.com.