This is the new Brilliance H230 sedan, it debuted on the Beijing Auto Show and will be listed on the China car market in the second half of this year. Design worked out very well, it is a sharp looking small sedan that will certainly win buyers. Brilliance's design has been improving fast over the last couple 'a years, may it continue! Now, note that 'journalist' in a kinda dirty white t-shirt at the back of the car.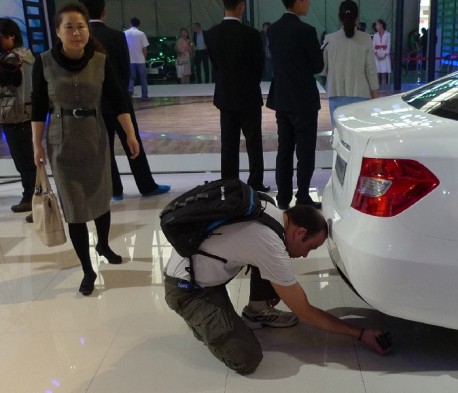 He wasn't no journalist indeed, a spy this is, the lady on the left doesn't like foreign spies checking Chinese cars, she keeps a close eye on this man.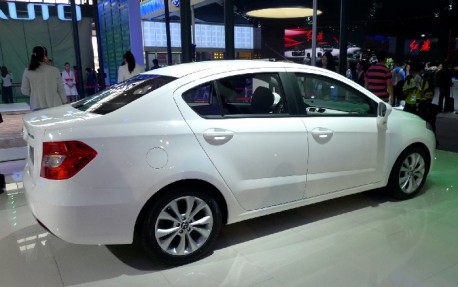 Strangely, Brilliance had only one H230 on its booth, this might indicate production isn't on steam yet. Normally when car makers debut a volume model they got the booth full of 'm. The doors remained shut as well, no pics inside on this one. Still, it loox very good from any angle.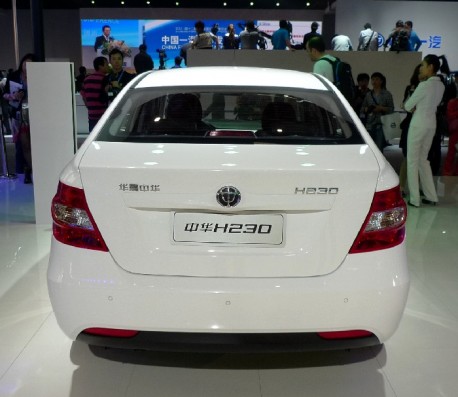 There will be two engines: 1.3 and 1.5, mated to a 5-speed manual or a AMT automatic. A more powerful 1.5 turbo is being considered. Brilliance is also developing a H330 hatchback which will likely debut at a later time. Size of the sedan: 4390/1703/1482, wheelbase is 2570. Price will start around 70.000 yuan.