The Jaguar XJL Ulitmate is the ultimate XJL when it comes to luxury for passengers in the back, perfectly so for China and no wonder it debuted at the Beijing Auto Show. This is the second XJ designed for the Chinese market, last year Jaguar sold out a limited 'XJ Panorama Business Edition' in just a few months, this new Ultimate isn't limited but will likely sell like hot rice anyway.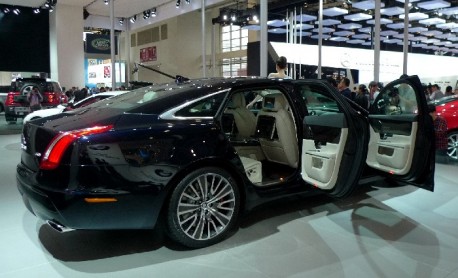 Both the 385 and 510 V8's are available. Jaguar will also offer the 3.0 diesel in the Ultimate in the rest of the world but not in Chinese where diesels are forbidden in most big cities. Chinese car buyers wouldn't buy it anyway, 99% will go for the supercharged 510hp power plant.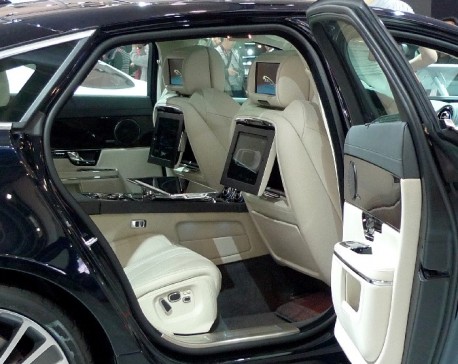 Ultimate = the best materials, lotta leather and a lotta wood, a fridge and a table for drinking baijiu cold,and four screens so the businessman can check the stock market on one screen and sing kareoke with the other. This indeed, is a cultural thing, Jaguar understands.