The Citroen C4 Aircross has crossed the line and stands now firmly on the Chinese car market. Price starts at 219.800 yuan and ends at 279.800. That is Big Money indeed, the C4 Aircross is imported into China, there are no plans for local production but Citroen will use the Dongfeng-PSA dealer network for distribution.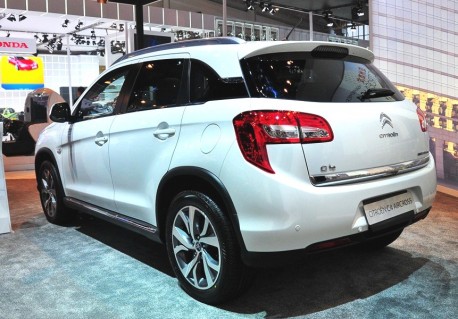 The C4 Aircross sister, the Peugeot 4008, will cross the Chinese border soon as well, both cars are based on the Mitsubishi ASX. Power comes from a 1.6 with 115hp and 152nm, mated to a 5-speed automatic, or from a 2.0 with 150hp and 198nm, mated to a CVT. Buyers can choose 4×2 or 4×4.
Well, this doesn't look too good, the Aircross is far too expensive. Chinese car buyers are prepared to pay more for an imported car if that car offers something special. This Aircross does not. There is a lot of locally made competition on the market that cost some 25% less and the Aircross and offers the same size and space. Furthermore, the Aircross (and later the 4008) is seriously underpowered in a market that is right now asking for more and more power.
Pics via: Autohome.