The summer is coming up steam, at least here in Beijing, so Volkswagen is perfectly in time launching the new Volkswagen Golf Cabrio on the Chinese car market. The market for convertibles is still small, thanks to air-pollution, noise and traffic jams, but it is growing among the young 'n cool who don't want the same boring sedan as their parents have.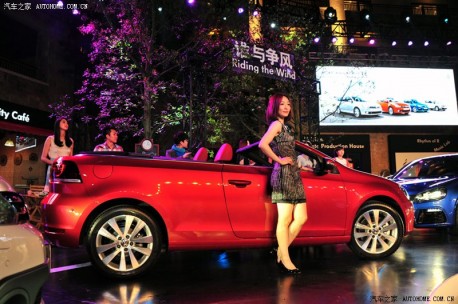 The Golf Cabrio is imported and therefore expensive but in this segment that doesn't really matter. The few foreign competitors who also sell convertibles all import them from abroad. The local Chinese auto makers make, all together, just one convertible which isn't very dangerous for the Golf.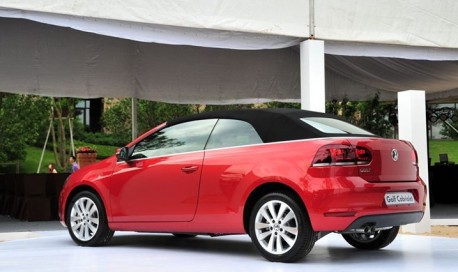 Volkswagen keeps things easy when it comes to price: 349.800 yuan for the Cabrio Comfort and 379.800 yuan for the Cabrio Luxe. Lone engine is the 1.4 TSI with 160hp and 240nm, mated to a 7-speed DSG. Main competition: the BMW 1-series convertible which starts at 320.000 yuan and the Mini Cooper cabrio which starts at a completely ridiculous 355.000 yuan.
Via: Autohome.