Here we have a very pink BYD S8 CC, sure Mr. Buffet will love it. This car was spotted at a local dealer event in the great city of Shenzhen, Guangdong Province. The BYD S8 is a kinda strange convertible with Benz-design influences that nobody really wanted and nobody really buys.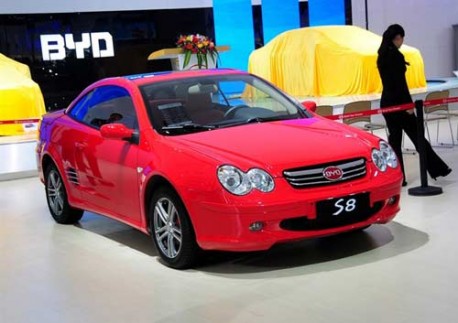 Another pinkie with the top on. The BYD S8 came on the market back in 2009 after years 'n years of development, the CC-system turned out to be one difficult to master. Power comes from a lazy 2.0 with 103kw and 186nm. Price starts at 165.800 yuan and ends at 206.800 yuan.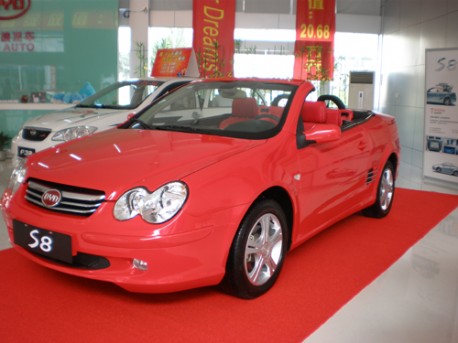 One at the dealer. Interior is pink as well. Will the ladies and Mr. Buffets, please line up?