This is the FAW-Huali Happy Messenger, based on the first generation Daihatsu Move. The Happy Messenger was produced under license from Daihatsu by FAW's subsidiary Huali from 2003 until 2008. The Huali-brand was later renamed as 'FAW-Jiaxing'. Jiaxing still exist today, they make all sorts of small MPV-like vehicles that continue to be very popular outside the major cities.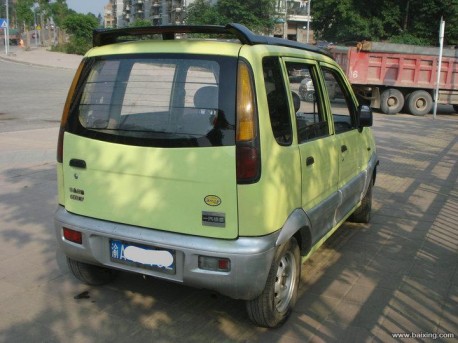 The Happy Messenger was powered by a 1.0 4-cylinder with 55hp, mated to a 5-speed manual. It was exported to many places including Egypt and several Eastern European countries, mostly under the name FAW Angel. It even made its way the the USA as the electric Miles ZX40. This particular yellow example lives in the great city of Chongqing, was made in 2005, and has 100.000 kilometers on the clock. Asking price is a steep 11.800 yuan.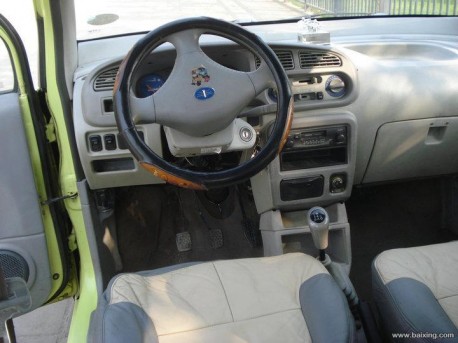 The more luxurious versions came with digital dials, the cheapo's like this one had to do with analogue.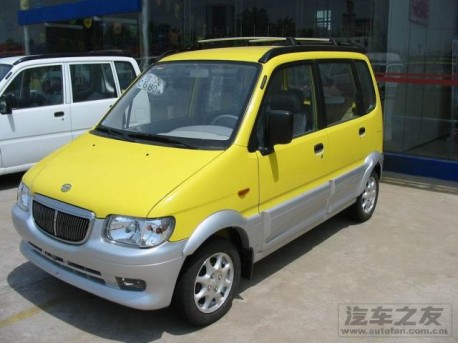 A 2008 Happy Messenger when new, note different grill.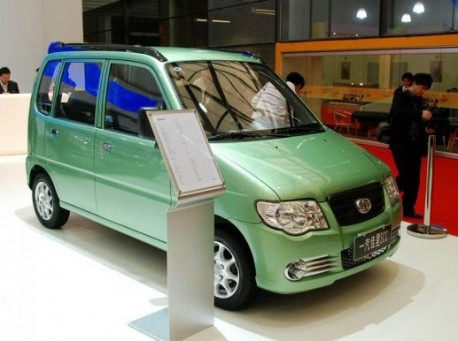 FAW surprised at the 2009 Shanghai Auto Show with the Jiaxing SCC concept, trying to get some extra life out of the old Move with a flashy new front. It didn't happen, the SCC sadly never saw production. Production of the Happy Messenger ended in late 2008.