This is the mighty Norinco 8M, a new bad ass infantry vehicle for the Chinese army. It is made by Norinco, also known as the 'China North Industries Group Corporation', one of the biggest arms manufacturers in China. The 8M is MRAP, or Mine Resistant Ambush Protected and it is the first such vehicle developed by a Chinese company.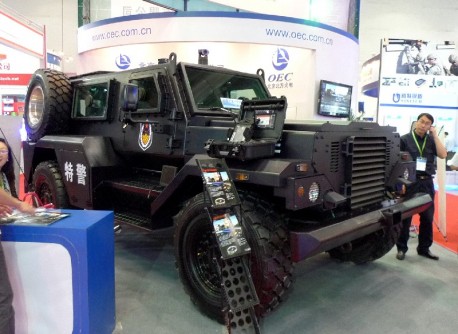 Power comes originally from the good old USA. Under the bonnet sits a Cummins QSB 5.9 liter diesel engine, made in China by the Dongfeng-Cummins joint venture that makes heavy engines for Dongfeng-branded trucks and a whole range of army vehicles. Very handy for the Chinese army indeed, if they ever invade Los Angeles they don't have to worry too much about maintenance and parts.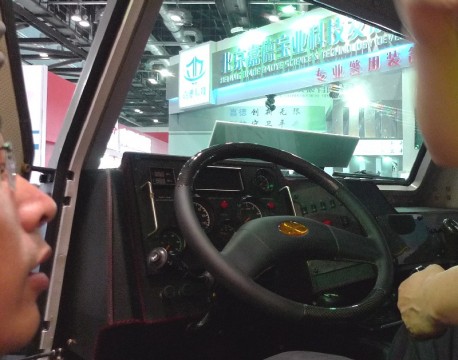 The engine poops out 281hp and a very decent 1000nm, mated to a six-speed automated manual. Top speed on the road is a respectable 120km/h. It can seat 8 and is capable of 7kg of mine protection under belly and 10kg mine protection from the wheel up. Size: 5292/2440/2417, wheelbase is 3360. Empty weight: 8000kg. Payload: 2500kg. A very fine machine, the only thing that bothers me a bit is the 13 meter turning circle.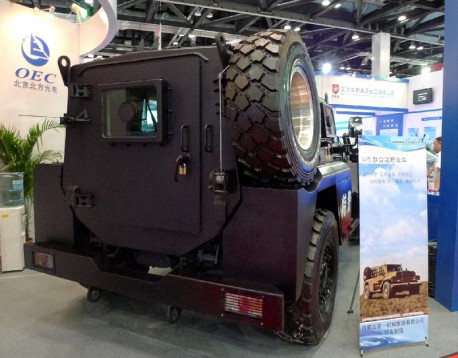 The 8M is meant for the Chinese army but will be exported as well. I hope for a civilian version because Beijing's traffic jams are starting to make me mad, very mad… I saw the 8M on a police equipment show and it didn't have a gun installed.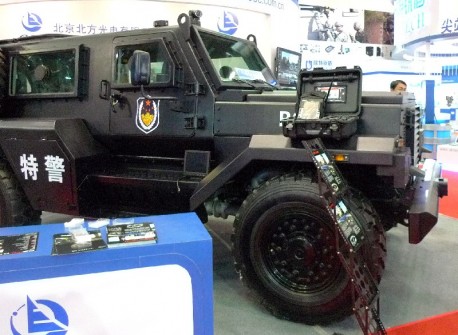 One happy booth-person told me a twin-barrel 8mm would be standard. Customers can furthermore specify light mortars ans smoke grenade launchers. Well, that'll be quite a package! It will no doubt rip right through the Forbidden City, that old messy palace completely blocks the natural south-north road axle. Get rid of it now!