Dianyue is a sub-brand from the Dongfeng-Yueda-Kia joint venture. Dianyue will make cheap cars and cheap electric cars for the Chinese market. The first Dianyue is the N30, based on the old Kia Cerato sedan. The N30 was expected to debut in some kinda concept form on the Beijing Auto Show in April but didn't appear. The N30 is expected to hit the market in early 2013.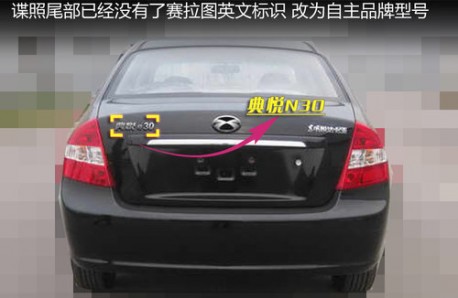 Power will come from a 30kw (40hp) electric motor, hence the name 'N30'. Top speed is 110km/h. Other specs are still missing.
The Dianyue N30 is sadly a horrible car that nobody will buy, and Dongfeng-Yueda-Kia knows that very well. Electric cars are extremely unpopular in China, they are considered too expensive no matter how much subsidy the government gives, and most of all misery: electric cars can't be charged anywhere in China.
The N30 exists only because the Chinese government wants sub-brands, and wants sub-brands to make electric cars. There might be a patrol powered Dianyue in the future as well, that might work, as long as it is really very cheap.
The sub-brands are kinda pushed upon auto makers by the government, looking for IP-rights and electric cars to stop the pollution. What the government gets are some IP-rights to very old cars, and 80% from China's power grid is powered by extremely dirty coal-fired plants so the air will actually get dirtier when more electric cars hit the road, which is anyway unlikely.
Via: Sina.com.