A fantastic Ferrari F430 seen on the parking lot of a 'women & children hospital' (WTF?) in the Lido area in Beijing. China has become the worlds largest market for Ferrari earlier this year. Things indeed have gone very fast, the F430 was only the second Ferrari that was officially sold in China after the 360. Other older Ferrari's did arrive in China in the 1980's and 1990's but these came only very gray…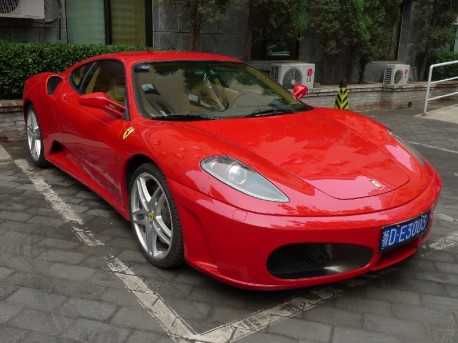 The sleek F430 was made from 2004 and 2009 and has since been replaced with the 458 Italia, which has become so popular in China that Ferrari launched a China-special edition. Ferrari says that car celebrates '20 years of Ferrari in China'. Well, the Italians are lying a bit there, except when they count the gray stuff as well. The F430 is pretty rare in China compared to the new 458. We have seen it only four times so far, one maniac Novitec Rosso 707, one spider, one matte-black, and one with a babe.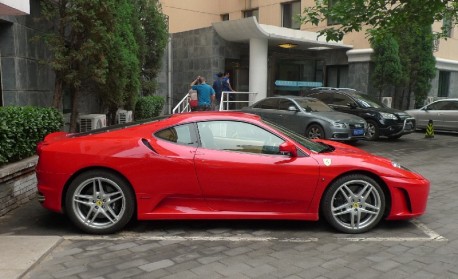 The F430 was powered by a 4.3 liter V8 pooping up 490hp, good for a 315km/h top speed, 0-100 was gone in 4 seconds. This particular example in Beijing looked well-maintained and was probably used by the hospital to ferry very pregnant ready-to-pop women to the hospital with the necessary speed.