Here we have a very fine Ferrari F430 in matte-black, seen by a friend in the great city of Hangzhou. Unfortunately we have only one pic of this great race-machine, fortunately there were more sporty cars around… (Other F430's: yellow Novitec Rosso 707, red Spider.)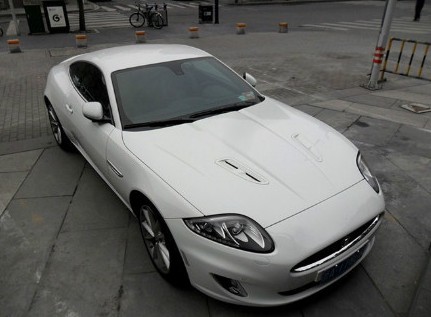 A white Jaguar XKR. Jaguars are still very rare in China, the last one we had on this website was a XJS convertible.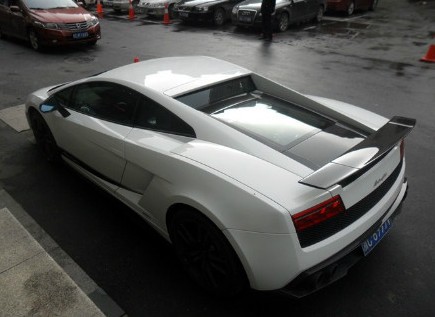 Lamborghini Gallardo Superleggera. Some other interesting Chinese Gallardo's: purple, pink, another pinky, one  in gold, one purple and another purple.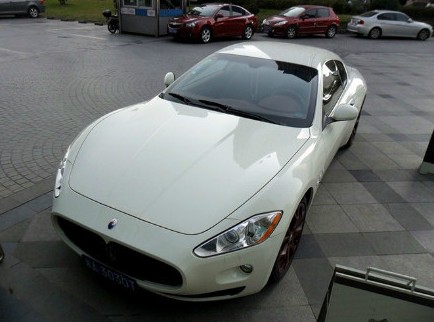 Maserati GranTurismo MC Sport Line. Some like to sell.
All right Readers, that's it for today, we are going BEER. See you soon…