Here we have the mighty Ferrari F430 Novitec Rosso 707. That name sounds Italian but this tuning firm is from Germany, like all good tuning firms are. The Novitec Rosso 707 pumps out 707hp and 712nm, good for a 347km/h top speed. 0-100 walks away in 3.5 sec. A decent fast car indeed! The 707 on pics was seen in the great city of Guilin in Guangxi province.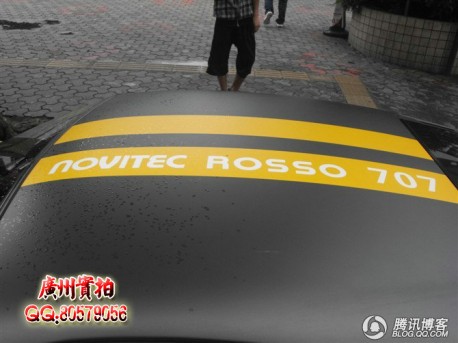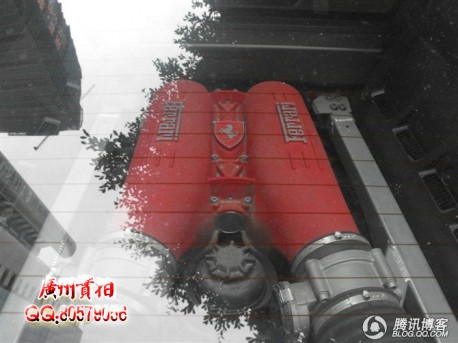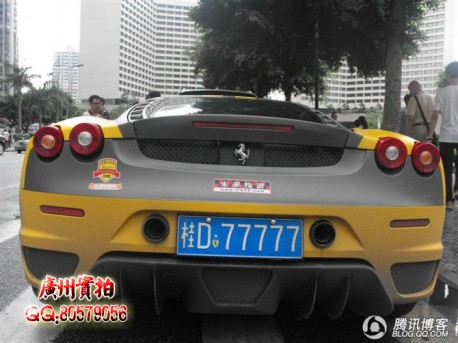 The '7' is a lucky number in China, plates with only one '7' are already more expensive than a plate without. A plate with 5 sevens such as this one must have been extremely expensive, at least some 10.000 USD. Only the '8' will cost even more.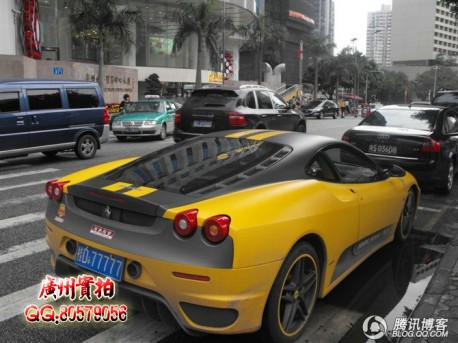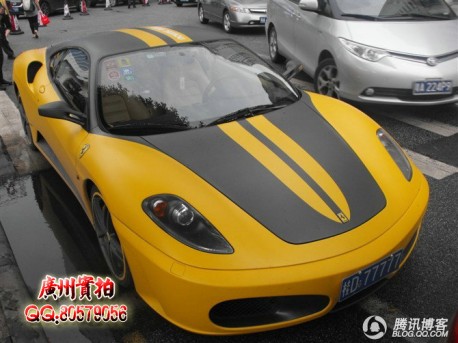 Via, via: Huanqiu.com.