The Ferrari 458 Italia China Limited Edition has been officially launched on the red hot Chinese car market. The special celebrates 20 years of Ferrari in China and the Chinese Year of the Dragon. It was announced back in April and was battered in the news in May when it burned some rubber on an ancient Chinese city wall during a slightly flawed marketing event.
Ferrari will make only 20 for 5.588 million yuan each, that is 879.000 USD. The standard 458 costs 3.88 million yuan in China, or 628.000 USD. So what do you get for 251.000 US dollar more?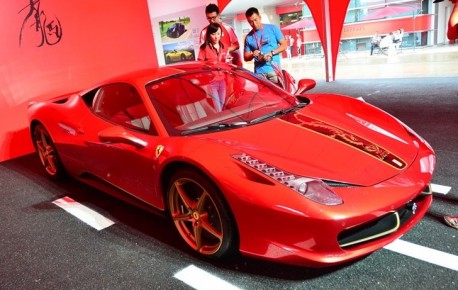 A very aggressive dragon-sticker on the nose, yellow-gold racing stripes, gold-painted alloys, special red paint called 'Marco Polo red', gold-painted stripes on the doors, a numbered gold-painted plaque in the interior, special stitch work in the interior, the character 'long' (dragon) stitched in the head rests (in a special very old hand writing), the same character stitched on the floor mats,  some other gold-painted things in the interior, and best of all: the aeroelastic winglets in the bumper are painted in gold as well. Dig! That's it, sure worth the money… More pics!: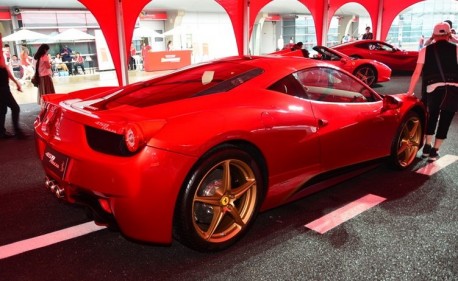 It loox terrific, bit on the kitschy side but that goes very well with wealthy Chinese car buyers who demand a lotta Bling for their mucho money. The 458 Italia China Limited Edition is the third China-special Ferrari, after the 12 car Ferrari 599 GTB China Limited Edition (here) and the one-off Ferrari 599 GTB China Limited Edition – Porcelain Edition (here). As for the Dragon theme Ferrari joins a list of other super car makers who came up with the same idea; dragon specials from Rolls-Royce, Aston Martin, Dartz, and Zotye, to name but a few.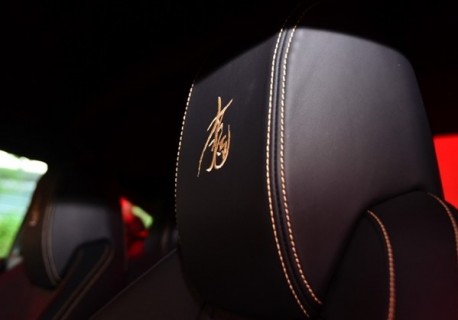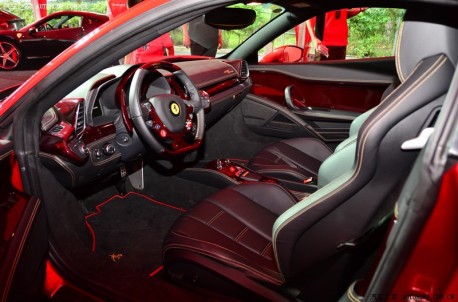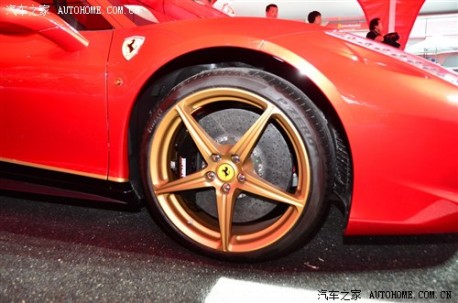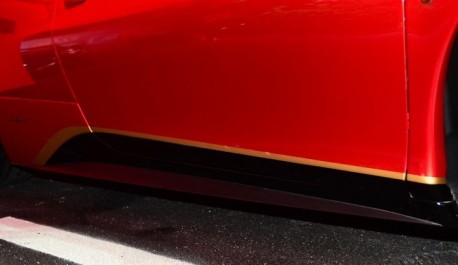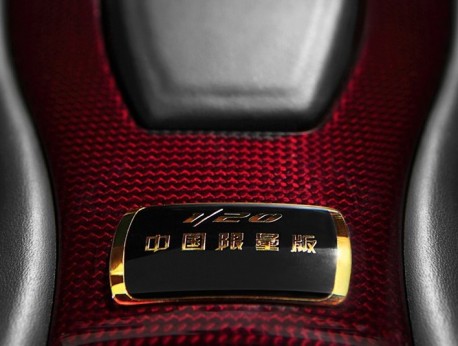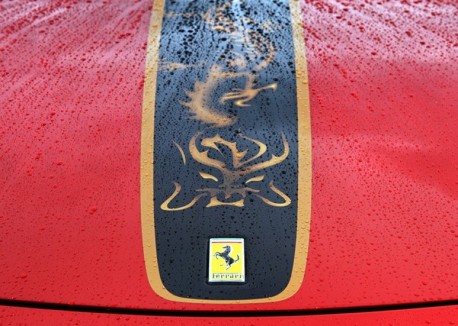 A horse and a dragon, how would they go together? Well, hopefully better than a horse and a horse.
Pics via: Autohome.