A very red Ferrari F430 Spider seen at a parking lot from a restaurant in my street in Beijng. Customers can win a ride in the Ferrari if they join a lottery. The owner of the restaurant owns the car as well. The restaurant sells spicy fish pot, a famous Chinese dish, basically a whole fish in a pot filled with hot oil and a lot of chili and some veggies.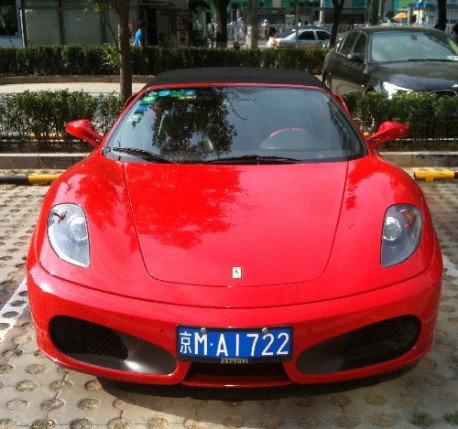 The F430 Spider is a very rare sight in Beijing. Almost no one buys convertibles in this city. Its too hot in summer, too cold in winter and there is dust the whole year. The new F458 is already more common than the F430 series, this is mostly because many more Chinese can afford a Ferrari now.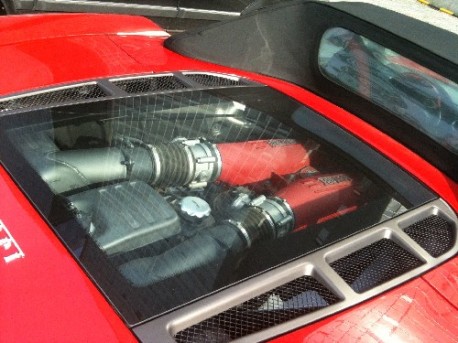 4.3 V8 with 483hp and 465nm.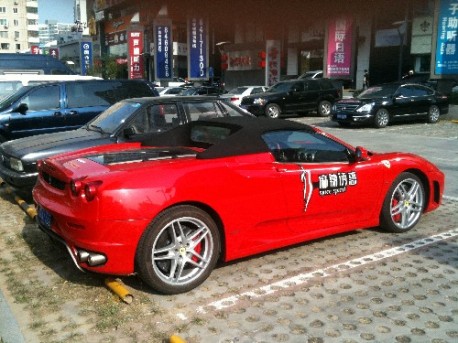 Ferrari is doing very well in China. Sales over 2010 were up nearly 50% to 300 cars. Greater China, including Hongkong and Taiwan, stands fifth on Ferrari's list of worldwide sales. Mainland China alone is expected to make the top five within two years.