Another pleasant surprise from Brilliance Automotive. This is the Brilliance A00 (code name), a new small hatchback that will hit the Chinese car market in early 2013, its debut is expected on the Guangzhou Auto Show in November. Development has gone very fast, or more likely very secretly. Only in late June we saw the first pics of a clay model and this blue car on pics seems very ready for production.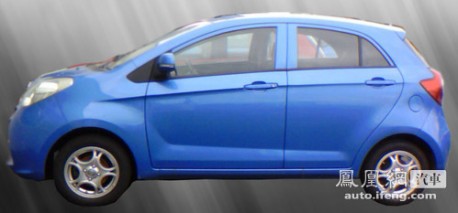 Back in June Chinese media expressed some doubt whether the A00 would be sold under the Brilliance-brand or under the Jinbei-brand. That question seems answered, the blue car has a big Brilliance logo on its nose. This however doesn't mean there will not be a Jinbei-branded A00 is the future, but for now Brilliance it is.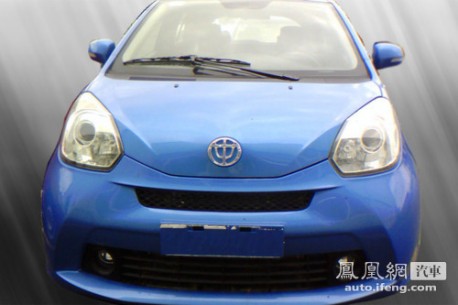 Hello car, are you smiling, or not? Note single windscreen wiper that might obstruct view quite a bit. More info on power: the A00 will get a 1.3 mated to a 5-speed manual. The same 1.3 will also be used in the Jinbei S30. A 1.0 might also be offered, that will be the same engine which is used in the new Jinbei Haixing minivan. Platform of the A00 is based on the platform that underpins the Jinbei S30. Price is expected to start around 35.000 yuan and that will make this A00 by far the most stylish cheap car on the market.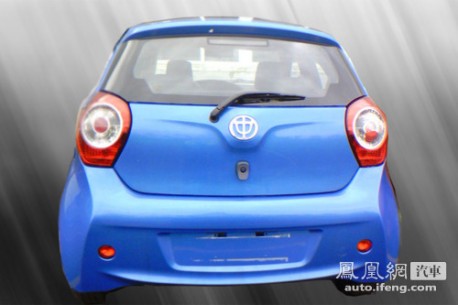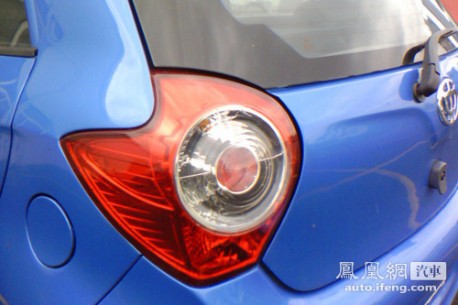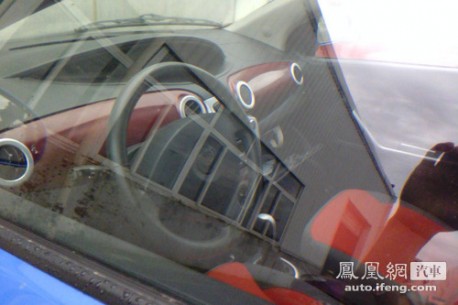 Central instrument pod very cool. Not sure about red in a blue car, but, somebody else will sure love it this way…
Via: iFeng.com.