A very shiny orange Volkswagen Scirocco seen in the same parking lot in Beijing where I earlier checked a very shiny orange Audi TT. This orange-thing seems to become the new fashion in China… Blacked-out wheels and black roof made orange even more orange, a good car!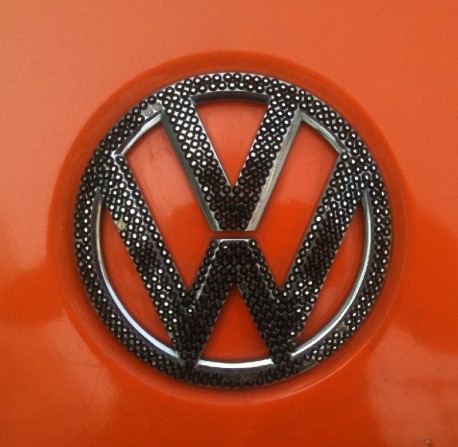 Volkswagen badge on the bonnet was sexed up with fake crystals. The Volkswagen Scirocco is imported into China and has become quite popular quite fast. Not only among womenfolk as one might expect but also among men. Price starts at a hefty 275.000 yuan and ends at 398.800 yuan. Engines for the Chinese market: 1.4 TSI and 2.0 TSI.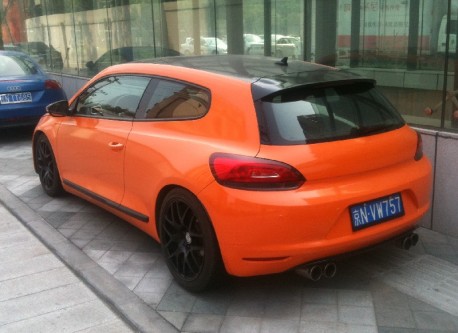 Note license plate. Rear wing in black, no badge at the back.