Spy shots from the Opel Astra GTC testing in China, it will be launched on the Chinese car market early next year. It will be imported just like all other Opels. The good old German-American brand is on the offensive in China, the Opel Zafira MPV will be launched very soon as well.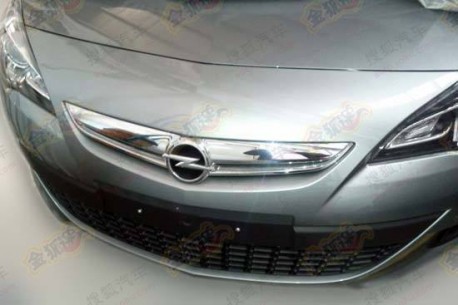 Opel will face a hard fight, not only against all the other brands that are made in or imported into China but also against its sister Buick, that makes the four-door Opel Astra hatchback in China as the Buick Excelle XT. The Astra GTC is a 3-doors sporty coupe and will be positioned much higher than the Excelle XT.
There is a small change the plan will work, its main competitor is the Volkswagen Scirocco which is imported into China as well. Sales are very good, showing that Chinese car buyers are willing to pay more for an exclusive sporty car, no matter its humble origins. The Opel-brand however is hardly known in China. GM would have a bigger change of competing against the Scirocco when the GTC was branded as a Buick.
Via: Sohu.com.