The new Volkswagen Lavida has been launched on the Chinese auto market, price starts at 112.900 yuan and ends at 166.900 yuan. The new Lavida debuted in April on the Beijing Auto Show and succeeds the old Lavida which was in production from 2008 until January this year.
[household, new feature: click pics for bigs]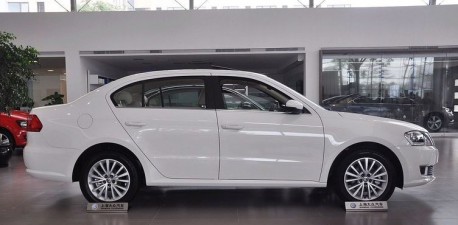 The China-only Lavida is made by the Shanghai-Volkswagen joint venture, it is based on the PQ34 platform. The new Lavida will be available with two engines: a 130hp 1.4 'TSI' turbo or a 104hp 1.6. The 120hp 2.0 has been cancelled. Transmissions: 5-speed manual, a 6-speed automatic or a 7-speed DSG.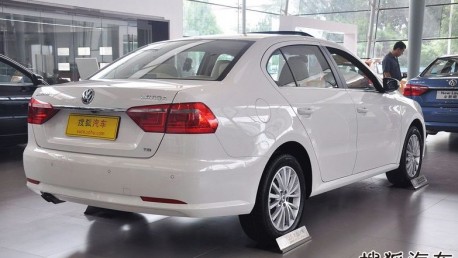 The old Lavida was a best seller for Volkswagen, selling some 700.000 cars in a little under four years. The new car loox much better, much more expensive in a way, but is priced basically the same. Likely a winner again! And there is more Lavida on the way, back in May we heard Volkswagen is working on a Lavida hatchback.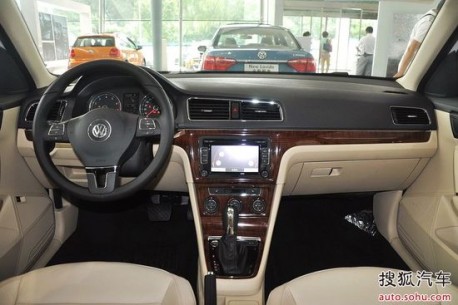 Dash can be had in wood…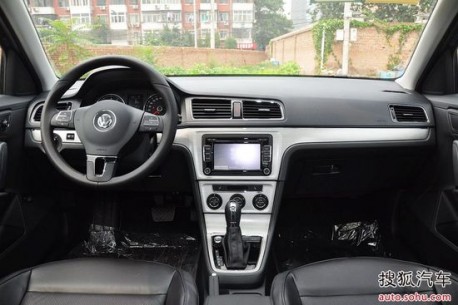 … or in alu. Most Chinese car buyers actually prefer a mix of both, which loox very messy in my eyes but is considered as a very 'rich' look in China.
Via: Sohu.com.