The new Geely Englon SC3 has been launched on the Chinese auto market, price starts at 40.800 yuan and ends at 47.800 yuan. The Englon SC3 is basically the same car as the Geely GLEagle GC3. Both cars are based on the Geely GLEagle Ziyoujian which in turn is based on the Geely Ziyouyuan (aka Geely CK). That is four cars of the same size on the same platform, and looking almost the same too. Geely's motto still is: "the more cars the better".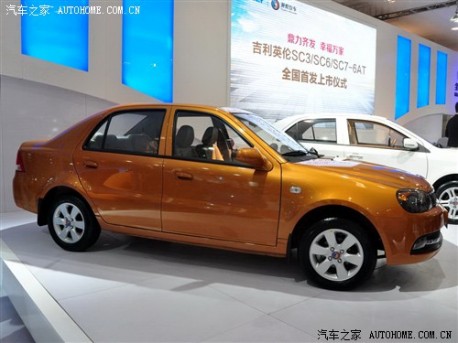 Power comes from a 1.3 with 86hp and 110nm, mated to a 5-speed manual. Later on there will also be 1.0 and 1.5 liter engines available. The 1.0 will bring price down to some 35.000 yuan, making this Englon SC3 one of the cheapest sedans on the Chinese market. Size: 4267/1680/1440, wheelbase is 2434. The SC3 has been sexed up a bit up front and at the back but in reality this is a very old car which platform dates back to the mid 1990's. But for that price, nobody cares. Despite its low price Geely will earn handsomely on each car sold since development costs of the platform have all been earned back a long time ago.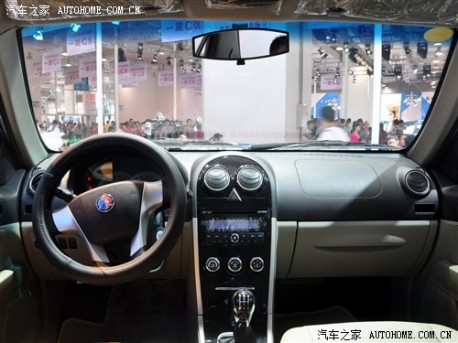 Well, its nothing special here but not too ugly either, and it will do the job of getting from A to B without much fault.
Strangely Geely debuted the Englon SC3, and two other Englong-branded cars (more on those later), on a separate event near its headquarters and not on the Chengdu Auto Show that started last week. Maybe Geely was afraid its kinda low-profile automobiles wouldn't get enough attention there.