Here we have an absolute crazy Cadillac in China, looking like a Dart Vader vehicle, in very bright orange. Base car is a black CTS with the 3.6 V6, one fine car that was far too boring for the owner of this machine. Power is slightly up to a full 450 horses which will be needed to carry all the extra plastic around. Wheels are 20 inch!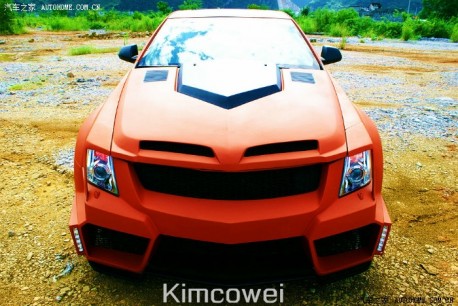 Wadda bad ass… The Cadillac CTS is imported into China and a rather popular car, even though the V8 powered versions are not available yet. Earlier on we met a fine kitchy Caddy, and last month GM launched a China-only CTS Vday special edition and the monster  CTS-V Coupe was launched just last week. Chinese car buyers however seems mostly interested in the Escalade SUV, which was duly noted by Chinese copy-cat auto makers. Two more because it is Monday: SRX in matte-black and a CTS Coupe in matte-black & chrome.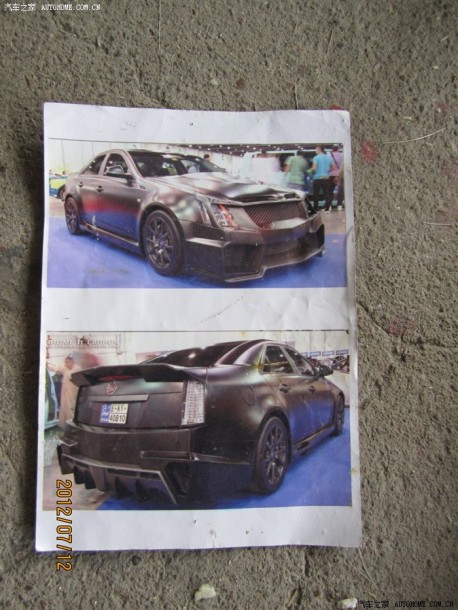 The orange monster was apparently 'inspired' by a similar stealthy black Cadillac CTS that the owner saw on an auto show in what seems the be the United Arab Emirates. If anybody knows more about this black Caddy please leave a comment below. As usual the Chinese making-cars-more-pretty people didn't have much trouble copying the body work. I have seen how they do that, a few pics and a computer is really all they need.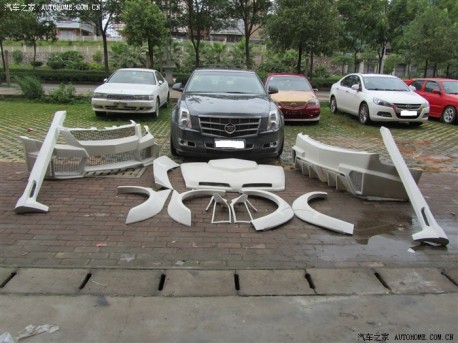 Poor car… Well, let's get to work!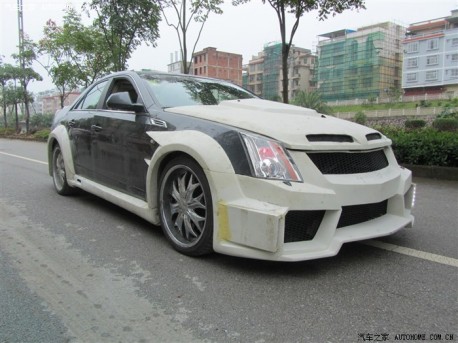 And there she is. Air inlets are all fake, but who cares, it's all about the looks here.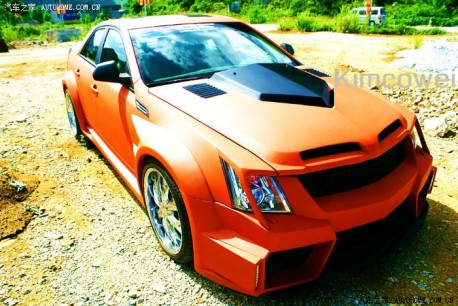 Done! Note bodywork over the head lights.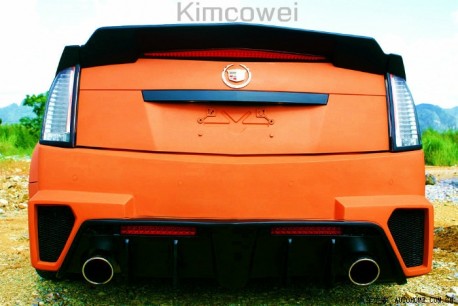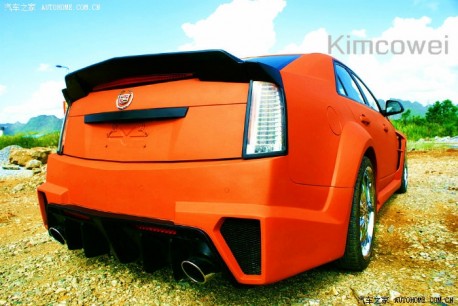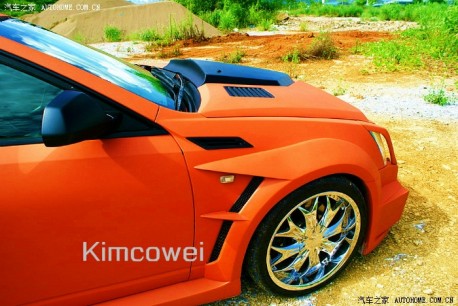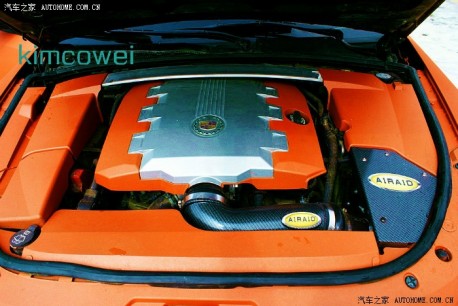 Via: Autohome.