This must be, the most pretty, Cadillac SRX in the world! It lives in north east China and was spotted by a friend of a pengyou at a Cadillac dealer. The rather boring SUV is sexed up by a matte-black wrap and… blue lights! That is really 1980's Peugeot 205 GTI-tuning, we are happy it has finally arrived in China.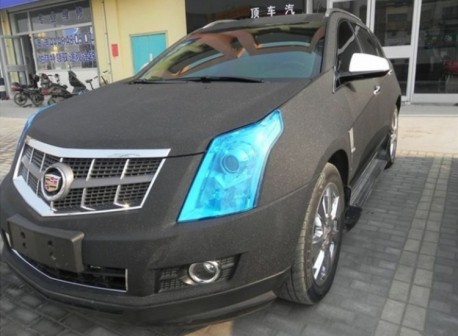 The SRX is imported into China and therefore a bit expensive, price starts at 429.700 yuan and ends at 878.000 yuan. Only for those who really need a Caddy! Some Chinese auto makers think they can do the SRX much cheaper, a good idea, Caddilac would sell much more if prices went down. Caddy ain't as famous as the Germans here in China, who can ask basically waddever they want.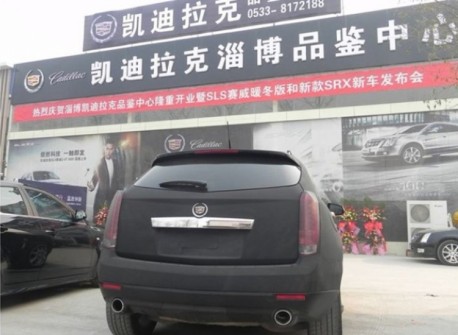 A real Chinese Cadillac dealer can help you make your SRX much better.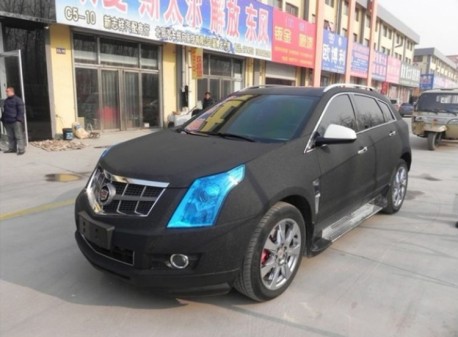 The owner forgot to wrap the mirrors. Bad! Otherwise; great car!