Some things, take a while. The last time we saw pics from the facelifted Volvo S80L was back in January but the new car hasn't made it to the market yet. The facelift includes a new bumper, new grille, new lights at front an on the back and an updated interior.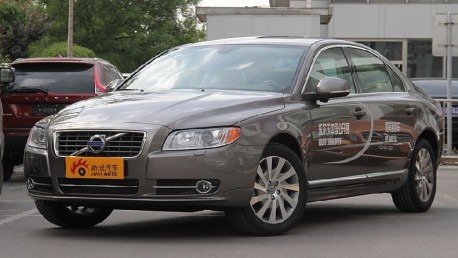 The Volvo S80L is stretched by some 15 centimeters compared with the European S80. It is made in China by the Chang'an-Volvo joint venture that also still makes the good old S40 sedan. The joint venture dates back to Volvo's Ford days and will likely be disbanded within 5 years. Volvo's new owner Geely has plans to make the Volvo S60 and XC60 in China, production will start around 2015.
The current S80L is powered by a 2.0 turbo or the 3.0 V6. Chinese media report today that the 2.0 turbo will be replaced by a 2.5 liter five-cylinder when the facelifted S80L hits the market. This is interesting news but a bit strange because Volvo is phasing out the five-cylinders, but in China an old engine can stay young for many a year more…
Via: Autohome.