Spy shots from the Volkswagen Sagitar GLI, the most sporty version of the Volkswagen Sagitar sedan. It will get the same 200hp 2.0 TSI under the bonnet as the Chinese-made Volkswagen Golf GTI, mated to a six-speed DSG. Serious power for a serious sedan!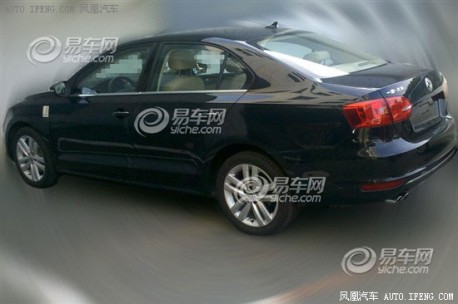 The Sagitar GLI loox very much the same as the base Sagitar. Alloys are a bit sporty and paint seems of a higher quality. Both the Sagitar and Golf are made in China by the FAW-Volkswagen joint venture.The Sagitar is basically the same car as the US-spec Volkswagen Jetta. The Jetta-name however is already used for another Volkswagen so the Germans came up with Sagitar.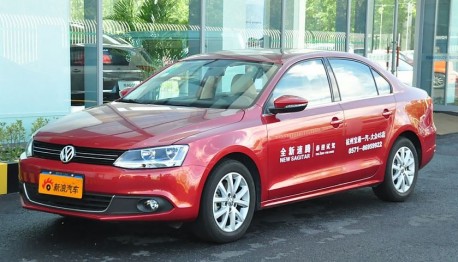 The standard Volkswagen Sagitar. Price ranges from 131.800 yuan to 185.800 yuan. Engines: 1.4 turbo, 1.6, 1.4 TSI, and 1.8 TSI.
Via: iFeng.