This is the new BYD Si Rui, a super luxurious version of the BYD F6 and BYD's new flagship. The BYD Si Rui will be launched on the China car market next year, price will start around 140.000 yuan. Power comes from a 1.5 turbo with 154hp and 240nm, mated to a 6-speed DCT. Good engine, but the dash is even better: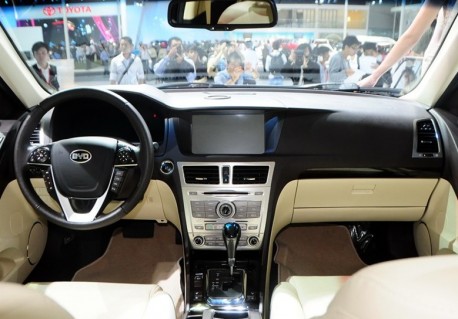 Well designed, fine materials, such and such, now: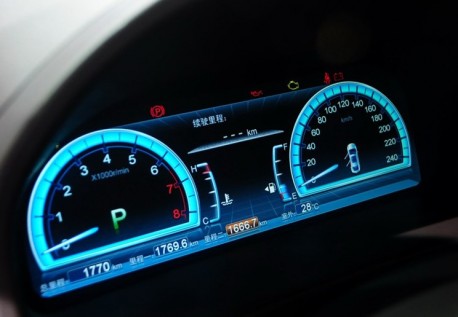 The instrument cluster is completely digital, based around a 12.1 inch flat screen.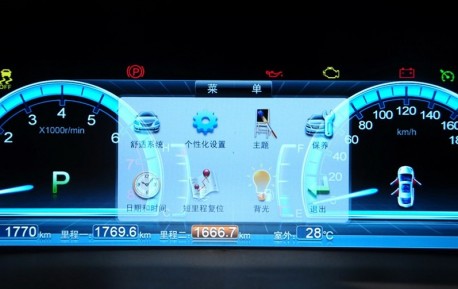 Between the 'dials' sits a window that can show all kinda useful info, such as the GPS-system, maintenance schedule, a clock, the weather and what's more.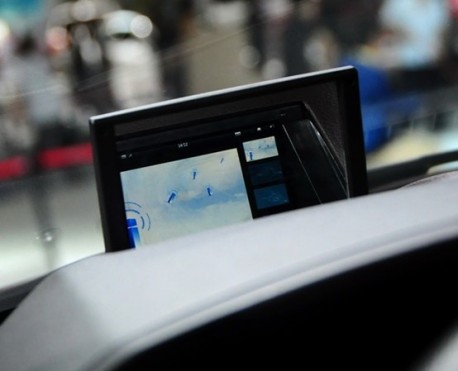 Head-up display for night riding, can also show the feed from the rear-view camera.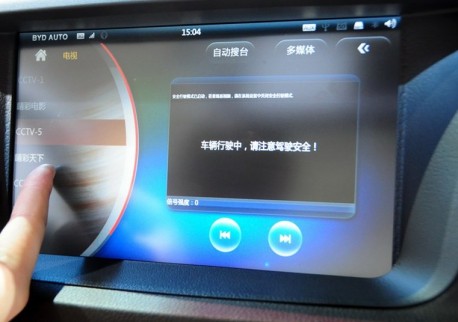 The touch screen in the center console measures 10.2 inch and controls the infotainment system, which has a gigantic 500GB hard disk.The vehicle can receive digital television and is 24/7 connected with the internet. Driver and passengers can browse the web while driving! All together fascinating stuff that up until now was only available in much more expensive vehicles.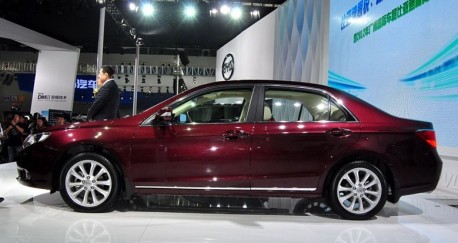 It still ain't no beauty but BYD's design continues to improve. Grille loox great.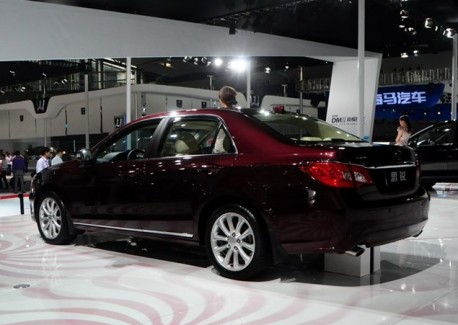 Sleek… Note double exhaust for some sporty looks.