The new Chang'an Ouliwei mini-MPV debuted at the Guangzhou Auto Show in China. The funky vehicle will be launched on on the Chinese auto market early next year. Sadly the show car was painted in brown, this Ouliwei would look much better in red, yellow or even black.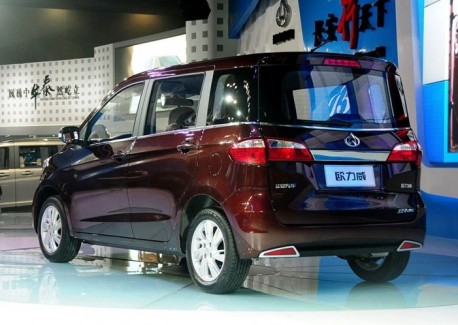 Price is expected to start around 50.000 yuan and end around 70.000 yuan. Power comes from a 1.3 with 94hp and 121nm, mated to a 5-speed manual. Size: 3700/1680/1550, wheelbase is 2450.
A note on the engine; Chang'an said at the show that the Ouliwei would also be available with a 1.2 and a 1.4, which doesn't make much sense if you already have a 1.3. When asked, they were a bit vague about the 1.3 and they refused to open the bonnet of the show car. Hmm… Wattomake of that? Maybe the engine hasn't decided yet, all would fit under the bonnet, we will keep you posted on this one!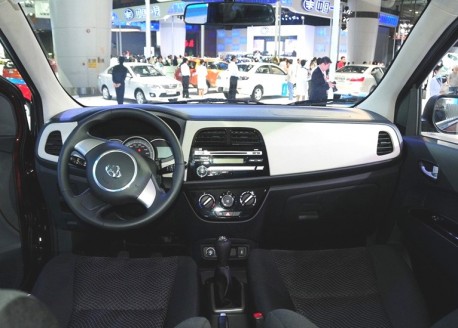 Dash funky too with these white panels, the doors however don't have white panels which makes those on the dash design-wise a bit bullshittish. Materials seem in order. No big screen = not good. Seats not funky, at all. Bit of a mix this thing, but Chang'an still got a few months to get it right.