Who is at the computers there? This ain't no Touareg Hybrid, this is the new Volkswagen Santana that debuted at the Guangzhou Auto Show in China. The Volkswagen Santana will be launched on the Chinese auto market in mid December, price will start around 70.000 yuan.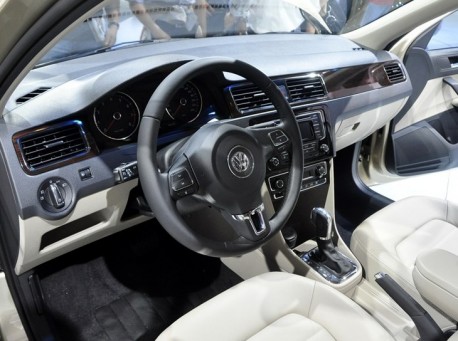 Wood, is good. The new Santana is made in China by the Shanghai-Volkswagen joint venture, it is basically the same car as the new Volkswagen Jetta which debuted on the Chengdu Auto Show in late August and will be launched in January, and the Skoda Rapid that will be launched later next year.The Santana and the Rapid will be made by Shanghai-Volkswagen, and the Jetta by the FAW-Volkswagen joint venture.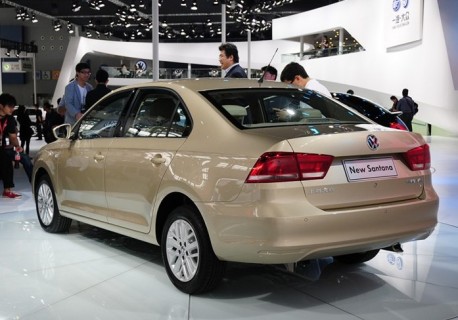 All three cars stand on the same PQ25 platform and all will get the same engines: a 1.4 with 90hp and a 1.6 with 110hp, mated to a 5-speed manual or a 6-speed automatic. Design is boring to the max but at least the wheels have the right size and the shiny grille is nice.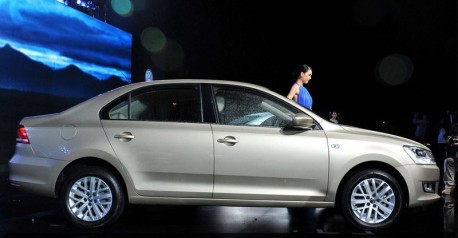 Do we see, steamy windows?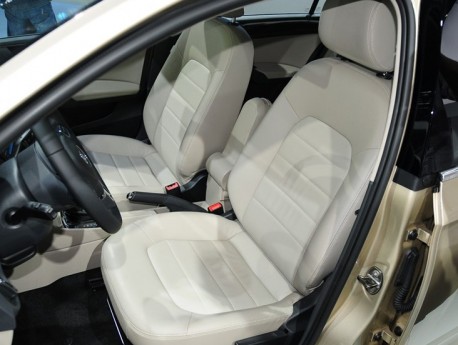 Even the seats are boring, great job.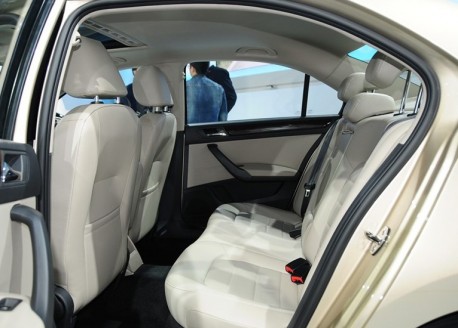 Well, it will do just fine as a taxi.