Chinese media reports Beijing Auto Works, a division of BAIC, is working on a new SUV which will be sold under the 'Zhanqi' brand-name. Zhanqi, meaning 'war flag', sells dirt cheap 4×4's that are based on the ancient Beijing Auto Works 212.  The vehicle on the rendering has the Zhanqi-logo on its nose and the word 'Beiqi Zhanqi' on its license plates.
Size-wise it seems about the same size as the upcoming Beijing Auto Works B80, which according to earlier reports will spawn a military version and a civilian version, called the B80V. This new Zhanqi might very well be that very same B80V, assuming Beijing Auto Works doesn't need two cheap small-sized SUV's. Design of the new Zhangqi seems slightly inspired by the Land Rover DC100 concept, especially at the front.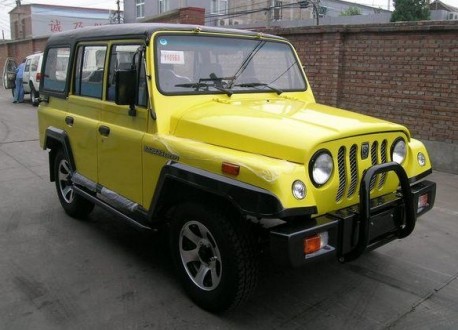 The Beijing Auto Works Zhanqi BJ2023, priced from 53.000 yuan to 73.000 yuan. Engines: 2.2 petrol or 2.8 diesel.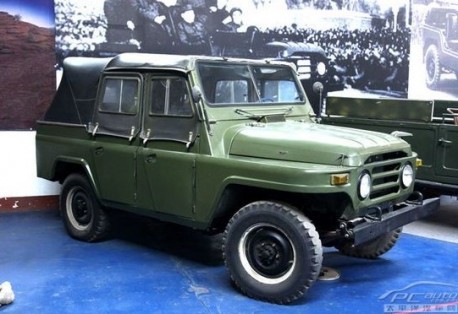 Beijing Auto Works BJ212.
Via: Sohu.