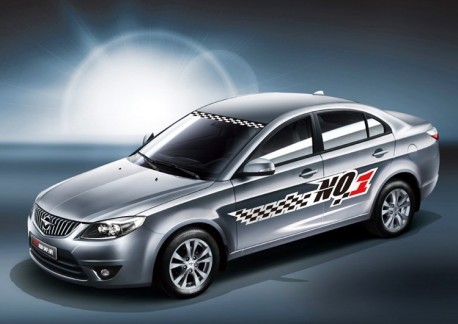 The Haima Family Champions Edition has been launched on the Chinese car market, priced at 71.800 yuan. The Haima Family Champions Edition is a special edition of the Haima Family sedan. Special thingies: racy stickers and a navigation system. Seems all nice enough, but there are a few strange thing going on with this vehicle…
Power is unchanged, and that is kinda sad for such a fast looking car. Engine: 1.6 liter with 120hp and 158nm, mated to a 5-speed manual. The Haima Family Championship Edition celebrates Haima's win in this years China Touring Car Championship (CTCC), Haima won the drivers title and the constructors title. No need to hurry to the Haima dealer because the Champions Edition is an unlimited special edition, which will go as long as it sells.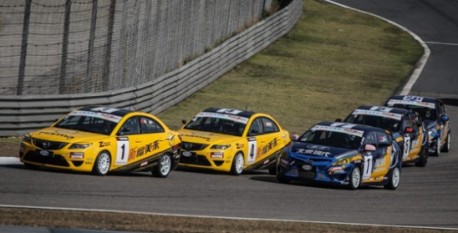 Fighting it out with Ford! Haima won. The race cars are painted yellow. The Champions Edition can be had in any color.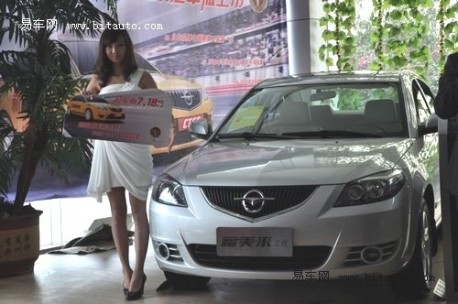 This is a confusing picture. The babe stands next to a standard Haima Family, but the placate she is holding in her fine little hands shows a  yellow Haima Family CTCC race car, advertised as the Haima Family Champions Edition. The price written on the placate is 71.800 yuan. Are we getting screwed here?!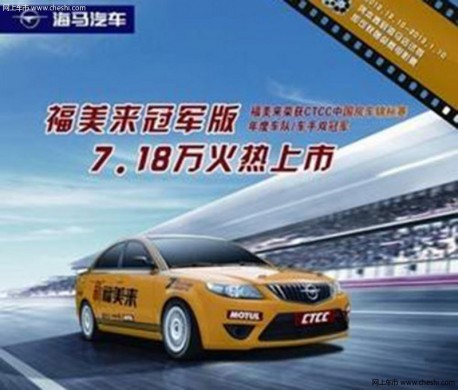 Yes we are. This is an official Haima leaflet used for promotion of the Haima Family Champions Edition, which doesn't look like that, as we have seen perfectly clear. Bad Haima.