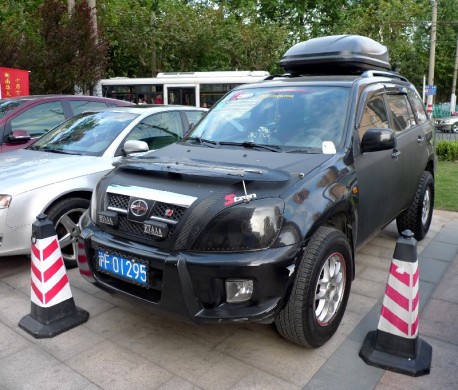 A very badass Chery Tiggo SUV, seen on a parking lot in front of a apartment building in the great city of Shanghai. The vehicle loox ready for to survive the end of the world! It has a giant bull bar, Scion-badges, blacked out lights, some sorta wing over the bonnet, a ski box, matte black doors, and… a robot army.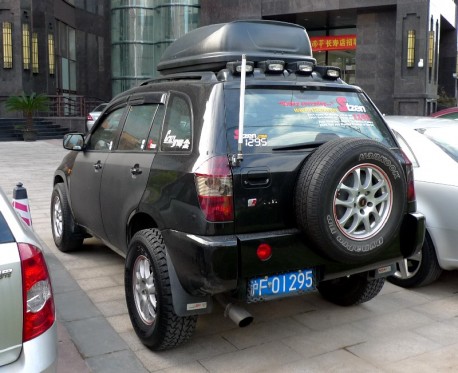 The Tiggo stands about 10 centimeter higher on its feet than the standard car. Wheels are huge 20 inch mud crushing monsters. Alloys small but shiny. Four extra lights at the back plus a satcom antenna and a huge exhaust pipe. We Tigg.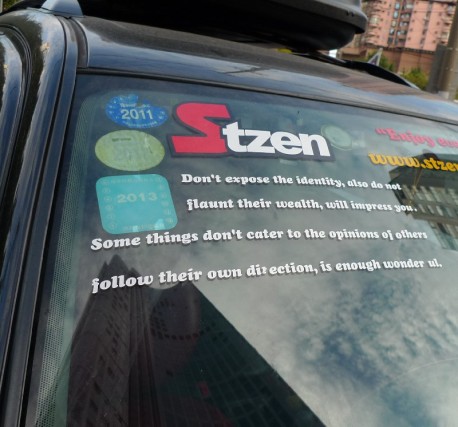 Some wisdom on the front window. When the guys from Mars read all this they will run away crying. "Ping ping. We don't want to colonize such idiots! Ping ping."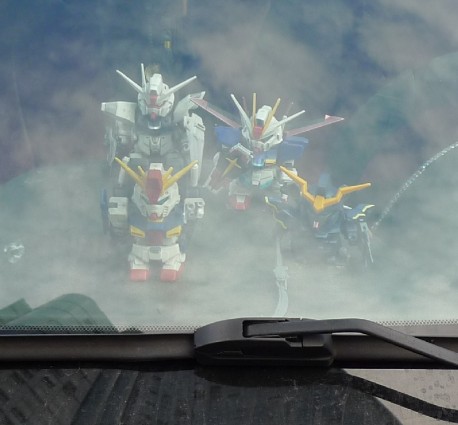 If the invaders somehow manage to defeat that text they will have to deal with the tough Tiggo's private robot army, consisting of four very angry bots with huge swords and spears. Let's battle!