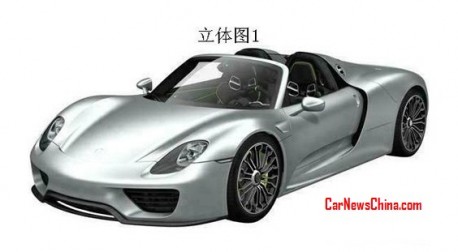 Porsche has applied for patent on the Porsche 918 Spyder for the Chinese auto market. As usual the pictures leaked out so here we have a very first look at the final production version of the 918 Spyder. The car on the pictures differs from earlier concept cars by having door handles, mirrors, indicator lights, seat belts, a slightly different front bumper and redesigned air intakes in the front bumper.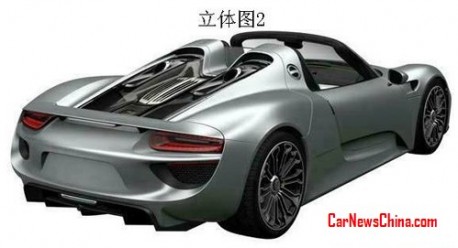 The vehicle loox  a lot like the 918 Spyder prototype in Martini livery that debuted in July. The production version of the Porsche 918 is expected to debut around September next year, priced at some 1 million USD. Power comes from a 570hp 4.6 liter V8 mated to a 200hp electric motor, making the Porsche 918 the first real hybrid supercar in the world.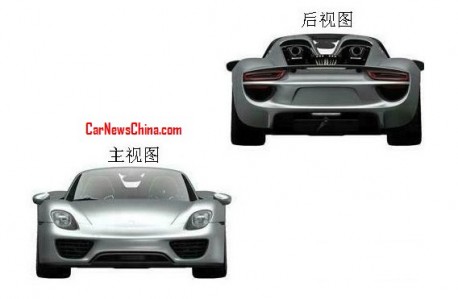 Exhaust pipes almost directly on the engine. First concept had the exhaust on the side.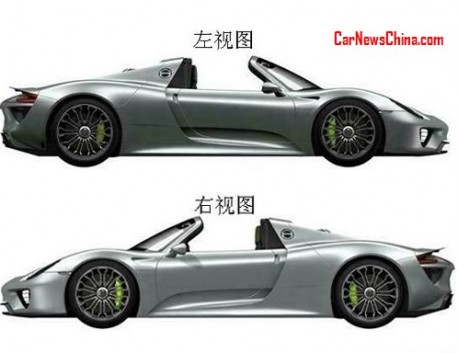 Green brake calipers survived.