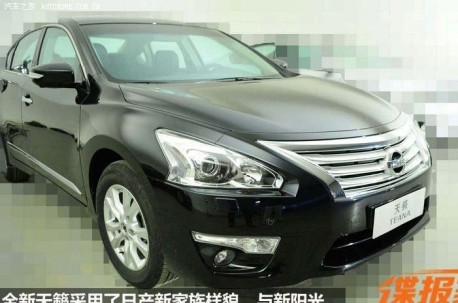 New spy shots from the new Nissan Teana. It will hit the China car market on February 26. A China-only extended version of the Teana will be launched in October. The new Nissan Teana is basically the same car as the new 2013 US-spec Nissan Altima.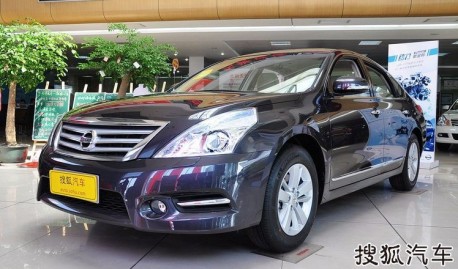 The current Nissan Teana, made in China by the Dongfeng-Nissan joint venture. Price starts at 190.000 yuan and ends at 370.000 yuan. Engines: 2.0, 2.5 V6 and 3.5 V6. The new Teana will be made by Dongfeng-Nissan as well.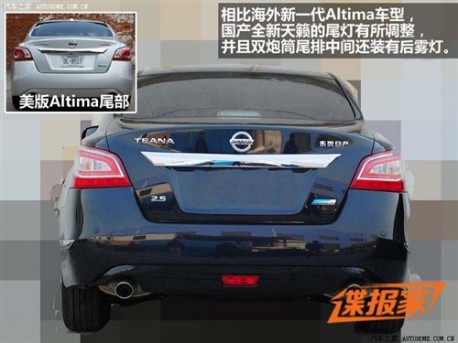 News on the engines for the new Teana is a bit confusing at the moment. Earlier on we heard the 3.5 V6 would be deleted, and that a 1.8 turbo would be added. New reports in Chinese media indicate the 2.5 V6 will be replaced by the brand new 2.5 l4 that is also available in the American Altima. That engine comes with 182hp and 227nm, mated to a CVT.  The 2.5 V6 has almost the same specs, 185hp and 232nm. The 2.5 l4 however is more fuel efficient.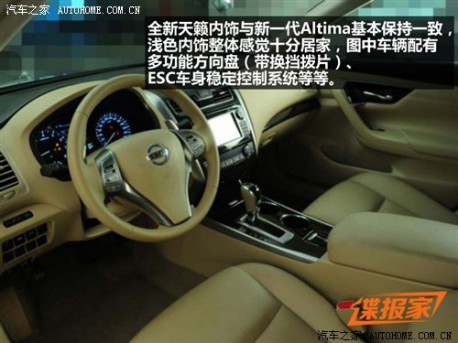 First pic of the new dash. Very clean, big screen.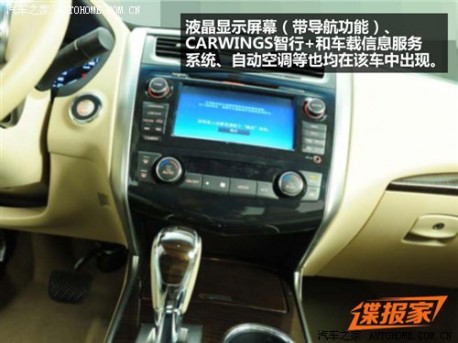 Nissan will offer the Carwings vehicle telematics service for the first time in China.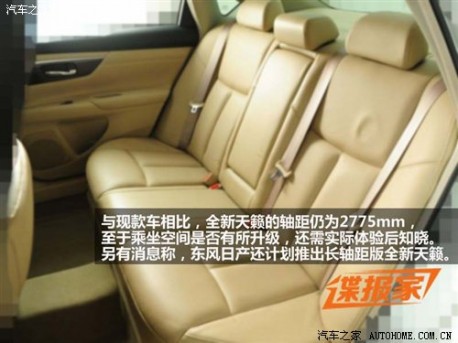 Hard to see why a stretched variant is necessary, but when the market demands…
Via: Autohome.