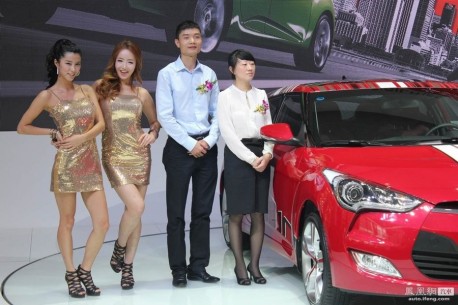 Hyundai Motor Group China will recall some of its imported Veloster cars from Jan 15, China's quality watchdog announced on Friday.
The recall will involve two batches of the model sold on the Chinese mainland, including 2,408 units produced between April 13, 2011 and Feb 25, 2012 and 456 units produced between Nov 1, 2011 and April 17, 2012, according to an official statement by the General Administration of Quality Supervision, Inspection and Quarantine.
The first batch consists of sealing rings for the brakes not properly working, which could lead to inefficient braking and noise while driving, according to the statement.
For the second batch, sun roof skylight glass is vulnerable to impacts, and the glass might break when the vehicle stops or moves. The producers will replace flawed parts for the recalled cars, according to the statement.
Hyundai Motor Group China Ltd is a subsidiary of Hyundai Motor Group of South Korea.
Via: ChinaDaily.