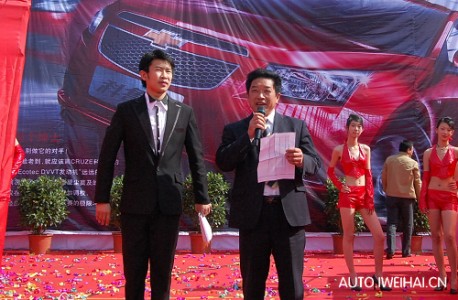 General Motors outsold Volkswagen in China in 2012, keeping its lead among foreign automakers in the country for an eighth year, after sales of the Wuling minivans climbed to a record.
Deliveries at GM and its Chinese joint ventures rose 11 percent to a record 2.84 million vehicles, the Detroit-based automaker said on Monday. Volkswagen said deliveries climbed 24.5 percent to 2.81 million.
Both carmakers, which count China as their biggest market, may increase their reliance on the country, where the total number of vehicles sold is forecast to top 20 million units for the first time in 2013.
General Motors has two joint ventures in China: Shanghai-GM and SAIC-GM-Wuling, which makes the successful Wuling-branded minivans. General Motors said earlier it plans to further expand its dealership network in China in 2013 with 400 outlets to 4200.
Via: ChinaDaily.