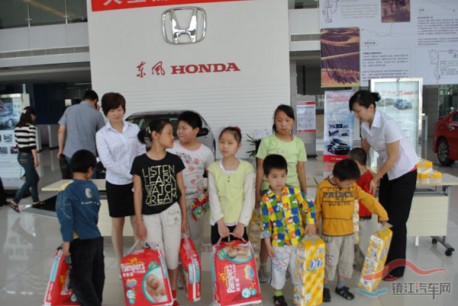 Honda and its China joint ventures sold 47,248 cars in the country in January, up 22 per cent from a year earlier, the Japanese automaker said on Monday.
That shows an improvement from December when sales fell 19.2 per cent compared with a year earlier, though figures were skewed due to weak holiday-hit sales in January last year.
Showrooms in the world's largest auto market are often closed for much of China's Lunar New Year holiday, a week-long break that fell in January last year but comes in February this year. Honda makes vehicles in China in partnership with Dongfeng Motor  and with Guangzhou Auto.
Honda said the outlook for China remained murky after Japanese brands saw sales plunge in the world's second biggest economy late last year when anti-Japan sentiment flared. The euro zone's grinding debt crisis also crimped car purchases.
"We can't quite tell if it will go back 100 percent to the levels prior to the issues," Chief Financial Officer Fumihiko Ike told Reuters on Thursday, referring to China.
Analysts had expected the yen's steep depreciation since December to at least partially offset the slower sales in China and Europe.
Japanese carmakers have suffered lower sales in China, the world's biggest auto market, since September as a result of a territorial dispute between the countries, which brought many Chinese onto the streets to protest against Japan.
In China, which accounts for about 15 percent of Honda's global sales, the automaker shifted about 604,000 vehicles in 2012, down about 3 percent from a year ago in a market that grew 4.3 percent.
"The drop in car sales volume was a bigger negative factor than foreign exchange," Chief Financial Officer Ike told reporters, referring to how Honda can convert overseas profits back to the yen at a more favorable rate with the yen's recent drop.
"But when it comes to the next business year, we will start to see the full effects of the new models that have been introduced. Our full abilities are not reflected at the moment," he said.
Via: EconomicTimes. & Yahoo.