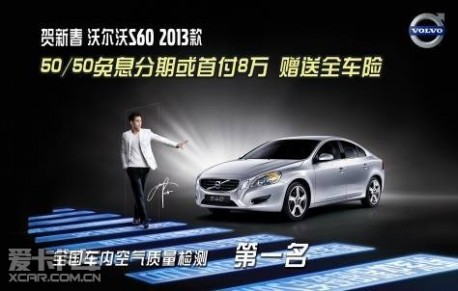 Volvo Car's new manufacturing plant will begin production in June in Chengdu, capital of Sichuan province in Southwest China, China Business News reported Monday citing sources within the industry. The first model to be made in the factory is the new S60L, a stretched variant of the Volvo S60, which is set to roll off the assembly line in large-scale production by October.
The second car to be produced in Chengdu is the Volvo XC60 SUV, and earlier on we heard Geely and Volvo have plans for making a new 'small sedan'.
The Chang'an-Volvo joint venture, dating back from Volvo's Ford-days, still makes the Volvo S80L and S40 for the Chinese market. Production there will end when the vehicles have reached the end of their life cycle, likely in two to four years.
The Ministry of Industry and Information Technology approved the Geely-controlled luxury brand's Chengdu plant in October 2012.
Shen Hui, chairman of Volvo China Operations, will go to Harvard for an 8-week advanced management program. Shen will temporarily drop his operation job during the period from April to June.
Lars Danielson was appointed senior vice-president for Volvo Cars China Operations on March 1.